How Will NASCAR Conduct a Race in the Rain at the Charlotte Roval?
Published 10/10/2020, 2:25 PM EDT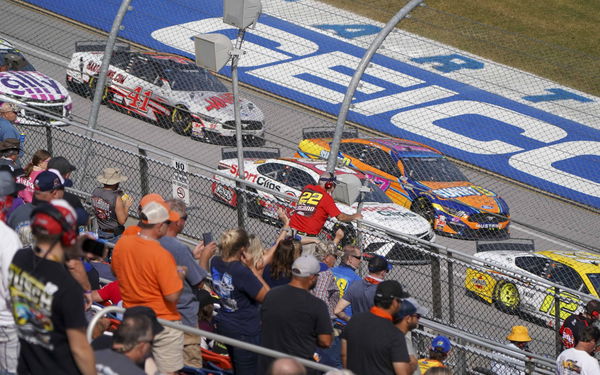 ---
---
This weekend, the NASCAR paddock touches down at the Charlotte Motor Speedway Roval. However, all eyes will be trained towards the skies, as the forecast looks quite grim. In light of this, the race director for the Cup, Xfinity, and Truck Series can declare a "wet" or "damp" start. All this will follow the guidelines that the NASCAR rule book has laid down.
ADVERTISEMENT
Article continues below this ad
According to that definition, when the entire racing surface is covered with moisture, that denotes a wet start. On the other end of the spectrum, where the race track has a mix of moist and dry areas, then it qualifies as a damp start. Finally, in the event of a heavy downpour, if there is a suspicion that the conditions are too dangerous, the race director can stop that race.
How does NASCAR tackle the wet and the damp starts?
ADVERTISEMENT
Article continues below this ad
It is also worth noting that both starts require different starting procedures. In the event of a wet weather start, it is mandatory for all vehicles to fit rain tires. In addition to that, every driver has to activate their rear flashing light and have a working windshield wiper installed.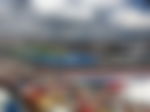 ADVERTISEMENT
Article continues below this ad
Meanwhile, if there is a damp start, the respective crew chiefs have the option of fitting rain tires. In addition to that, windshield wipers are not mandatory, but the rear flashing light must be activated. When the green flag is waved, the pit window will open and allow teams to change tires to dry-weather slicks.
On the subject of the tires, each Cup team has four sets of Goodyear wet-weather tires in their arsenal on Sunday. Meanwhile, all Xfinity Series teams have two sets of rain tires available for their own race.
Comparing the dry compounds and the rain compounds, the latter has a distinctive tread pattern to displace water. On the other hand, the dry-weather tires are without any tread.
ADVERTISEMENT
Article continues below this ad
Given the fickle nature of Mother Nature, conditions at the road course will be treacherous. Since this is the last race in the current playoff round, the risk factor has increased even more. Hopefully, all the drivers will not try any heroics to get an advantage over their playoff rivals.