"How Would She Ever Find a Boy": Kyle Busch Has a Hilarious Plan For Daughter Before She Turns Eighteen
Published 11/30/2022, 10:45 AM EST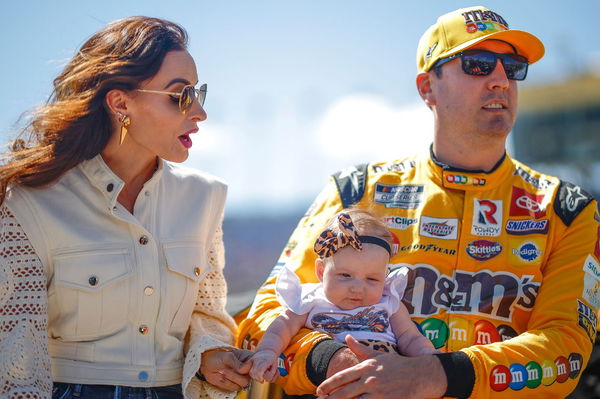 Growing up is just a part of life. But let's be honest, don't parent just hate it when their little ones grow up so quickly? Apparently, Kyle Busch also is having trouble with seeing his adorable little girl grow up fast. But that doesn't mean that Rowdy Busch doesn't have a plan to fight it.
According to a recent clip shared by Busch on Twitter, seemingly the Busch family won't be allowing boyfriends near their little girl Lennix soon. In fact, Rowdy Busch feels that his daughter should not be stepping out of the house till she is eighteen.
ADVERTISEMENT
Article continues below this ad
But, wait. How does he plan on achieving that?
Simple. By grounding her!
And here's what will help him ground Lennix till the age of eighteen.
In the clip shared on Twitter, Busch chuckles while looking at his daughter who is clearly in a playful zone. However, soon he points out that his daughter is trying to say a bad word. He says, "She's trying to say a bad word. She's going "Fff…uh" 
Right then, Lennix's elder brother Brexton intervenes and warns his sister of the consequences. He says "Lenni don't say a bad word. Or else you'll be grounded until you're old enough to …"
But before Brexton could complete his sentence, Kyle Busch exclaims, "Eighteen!"
Unable to believe his dad's words, Brexton innocently asks, "Until she's eighteen! She'll be grounded? What if she got married and moved away?"
And that's when Busch explains his elaborate plan. He says, "How would she ever find a boy if she is grounded? She can't leave the house."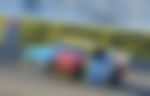 Irrespective of the fact that Busch's plan to hold on to her little girl is flawed, the intention behind it was nothing less than adorable. After all, only time will tell how it will all pan out when the beautiful little Lennix turns eighteen.
ADVERTISEMENT
Article continues below this ad
Another proud moment for Kyle Busch
Kyle Busch is one of the best stock car racing drivers out there. With two Cup Series victories, Busch has a lot to be proud of in regard to his NASCAR career. However, this time around, it's someone else's victory that brought a wide smile to Kyle Busch's face. And it's none other than his son Brexton!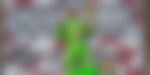 ADVERTISEMENT
Article continues below this ad
WATCH THIS STORY: Kyle Busch Makes an Eye-Opening Statement on His NASCAR Retirement Plans Amidst JGR Issues: "When He's 18 & I'm Done, I'm Out"
Brexton Busch won the second annual Chad Busch Clash earlier in November. Also, the victory was a result of an amazing race that was majorly dominated by Brexton. With another Beginner Box Stock win under his belt, it seems that Brexton is on his way to adding his name to Busch's legacy.
Edited By: Akash Pandhare