"Huge Boost" – Martin Truex Jr Explains Importance of NASCAR Win at Phoenix With 'Championship 4' in Mind
Published 03/15/2021, 10:00 AM EDT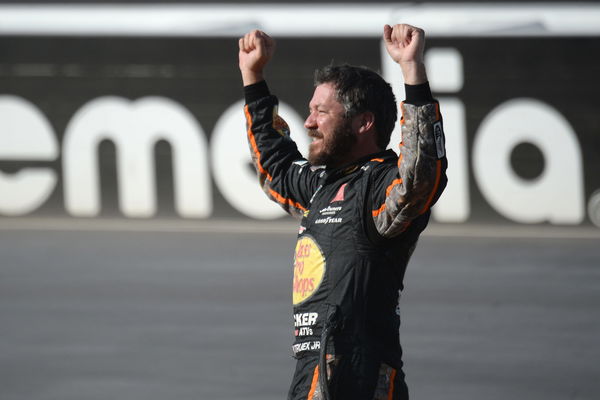 On Sunday, Martin Truex Jr seized victory at the Phoenix Raceway. Meanwhile, Team Penske's Joey Logano split Truex and Denny Hamlin, managing to prevent a Joe Gibbs Racing 1-2. This race win also ensured that the 40-year-old vaulted up to fourth in the championship standings.
After the race, Truex Jr spoke about the win and his chances of making the Final 4. He said, "Huge boost, huge confidence. I'll be honest with you, if we would have come here last year in the Final 4, I would have been not very confident. Last year we struggled here for some reason. It's never been our greatest track, I'll say that.
"It's always been just okay and I've never really come here with a warm fuzzy feeling that we're going to go there to win."
ADVERTISEMENT
Article continues below this ad
In addition to that, Martin Truex Jr explained that the win was quite surprising for him. Naturally, he praised the Joe Gibbs Racing team for powering him to the victory.
ADVERTISEMENT
Article continues below this ad
What else did Martin Truex Jr say?
According to the NASCAR veteran, he was well aware of the team's struggles at the track. Owing to this, he and the JGR outfit took a massive gamble. Luckily for them, it paid off handsomely, and Truex Jr couldn't be any happier. The 2017 Cup Series champion had a sluggish start to his season when he finished 25th at the Daytona 500.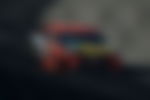 Fortunately for him, he was able to buck up and bang in better performances. After a 12th place at the Daytona Road Course, he finished third at Homestead-Miami. Martin Truex Jr followed that up with a sixth place finish at Las Vegas, before his win at Phoenix. It is also worth mentioning that Truex Jr is the fifth different Cup Series winner in the 2021 season, something that was hugely unprecedented.
ADVERTISEMENT
Article continues below this ad