"I Bet He's Crammed in There" – Bubba Wallace Jokes About Emergency Call-Up in the Truck Series for the Kansas Race
Published 05/15/2022, 9:53 AM EDT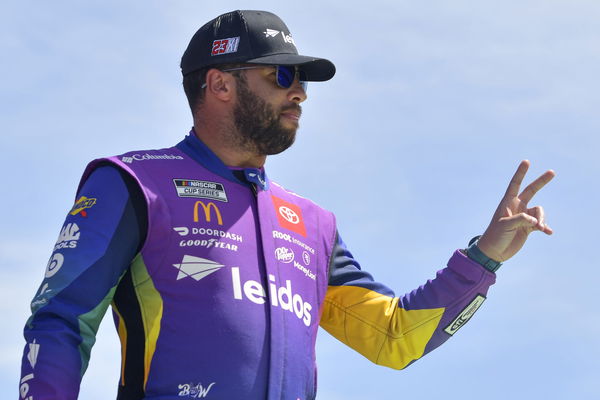 This weekend, the NASCAR paddock heads to the Kansas Speedway for the next race on the calendar. However, news broke that Stewart Friesen would be a bit delayed in making it to Kansas. This was because Friesen's flight to Kansas was delayed several times and then cancelled altogether. Since he would not be able to make it in time for practice or qualifying, the team roped in Bubba Wallace.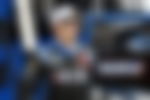 He said, "Soon as I landed, 'Hey we need someone to drive the #52 truck, just practice and qualifying'. The racer in me is like, 'Hell yeah!', but its not that easy. We have appearances that we have to get through. You got to go through hoops and boundaries and all that stuff to clear, but I think we all got the okays. I was actually surprise how close the seat was. We didn't even have to move the pedals or the wheel, so pretty good. He [Stewart Friesen] is way taller than me, but the way the truck cockpit is, I bet he's crammed in there, where I'll be all relaxed."
ADVERTISEMENT
Article continues below this ad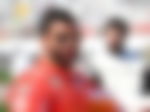 What lies ahead for Bubba Wallace?
ADVERTISEMENT
Article continues below this ad
Honestly speaking, it is a little odd that Wallace can get to practice and qualify. Then on race day, he can hand over the truck to Friesen when he finally arrives at the speedway. However, it appears that things work out that way in NASCAR. Speaking of Friesen, his latest update said that he had reached Chicago on a connecting flight.
WATCH STORY: 23XI Racing Owner Michael Jordan Betting Against His OWN Driver Bubba Wallace
Well made it to Chicago, but flight out this morning was late because of a check engine light on, so of coarse missed connection. Rebooked on another but will miss practice for sure. Unreal.

— Stewart Friesen (@StewartFriesen) May 14, 2022
ADVERTISEMENT
Article continues below this ad
Unfortunately, the flight to Kansas was late, owing to issues with his road vehicle. Naturally, he missed that flight, but has confirmed that he booked another flight. The bad news is that the prospect of him being on time from practice was definitely off the cards. So, Bubba Wallace will have to suit up in his stead and drive the truck. Beyond that, he will also have to be prepared for his Cup Series race with 23XI Racing.