"I Don't Care if You're 9, or 19, or 49" – Ty Gibbs Apologists Told to "Go Back and Run Xfinity" by Veteran Crew Chief in a Merciless Rant
Published 09/30/2022, 6:23 AM EDT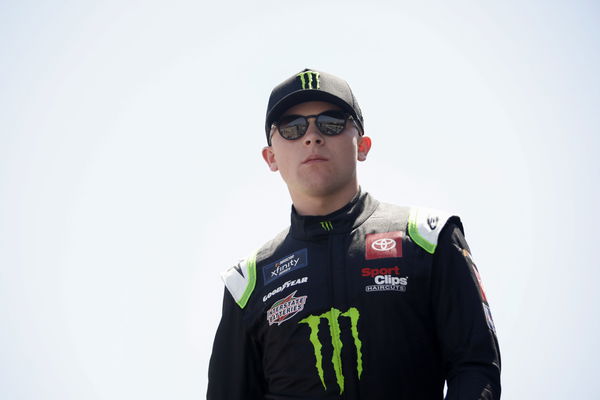 Following 23XI backup driver Ty Gibbs' inconsiderate and borderline volatile action on pit road at Texas, Fox analyst and crew chief Larry McReynolds went on a rant against the driver and his poorly timed actions.
ADVERTISEMENT
Article continues below this ad
McReynolds blasted Gibbs and stated, "Uh, the Ty Gibbs deal is like I said yesterday, I think that's a whole lot more serious in my book than what I saw out there on the race track with William Byron and Denny Hamlin because I know we don't live in a what-if world, but when he made that move on Ty Dillon, there were Roush Fenway Keselowski team members on the right side of that car. There were two NASCAR officials standing there."
ADVERTISEMENT
Article continues below this ad
He added, "If I hear one more person, one more announcer, one more human being say, he's just 19. Okay then don't race Cup, go back and run Xfinity or go back and run late models, till you learn how to carry yourself. I'm not buying that one, you're in the Cup Series. I don't care if you're 9 or 19 or 49. You need to know when to and when not to, and pit road with a 3500-pound race car with people potentially out there, it's not the place to do it."
What did Ty Gibbs do to attract such harsh criticism in the first place?
ADVERTISEMENT
Article continues below this ad
Ty Gibbs's irrational decision to intentionally shove Ty Dillon while still on the pit road was something that should not have been done under any circumstance. Considering the pit crew for another team was out on the pit road and had something gone awry, someone's life could have been put at risk.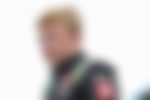 Gibbs was later handed a 25-point penalty and a massive $75,000 fine for his actions by the officials.
ADVERTISEMENT
Article continues below this ad
WATCH THIS STORY: Bubba Wallace Opens Up on the Alternative Career That Would've Seen Him Cross Paths With Michael Jordan Way Before 23XI Racing Existed
Do you agree that Gibbs was in the wrong here? Let us know your opinion on the matter in the comments section.