"I Don't See Why Not" – Chase Elliott Chats With Jeff Gordon About His Bid to Defend NASCAR Title in 2021
Published 03/23/2021, 2:00 PM EDT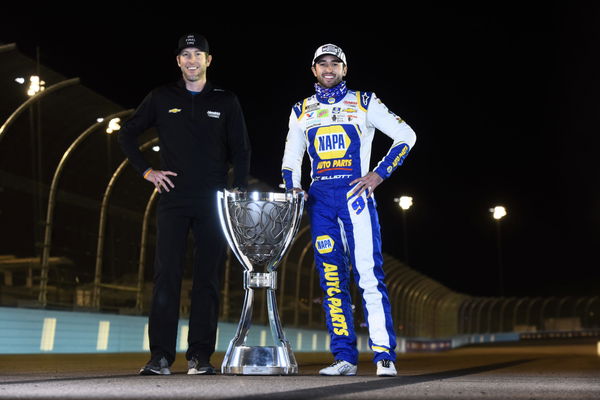 ---
---
Many former drivers and champions usually believe that it is more difficult to defend a NASCAR Cup Series title than winning it for the first time. That is the challenge Chase Elliott faces in the 2021 NASCAR season after winning his maiden Cup title last November at Phoenix Raceway.
ADVERTISEMENT
Article continues below this ad
Elliott did not have it easy at all in his bid for the title in 2020. Elliott faced two consecutive do-or-die situations, in the final playoff race in Martinsville and then in the championship race at Phoenix.
However, he left it all on the race track in both races, winning them despite facing major issues on both occasions. That is the confidence he is carrying into the ongoing season.
ADVERTISEMENT
Article continues below this ad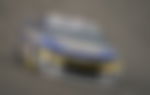 Chase Elliott expresses belief in his ability to defend NASCAR title in 2021
Recently, ahead of his home race at Atlanta Motor Speedway, Elliott sat down with NASCAR and Hendrick Motorsports legend, Jeff Gordon, to discuss his expectations for 2021. Gordon asked Elliott about his confidence in repeating last year's achievements.
The reigning champ said there is nothing stopping him, whatsoever. "I don't see why not. I mean, why can't we go and make another run at it?" Elliott answered.
The no. 9 car driver then highlighted one of the key factors contributing to his championship victory. Many teams usually make many changes when things are not going well, not showing trust in their team combination.
While Elliott and his team had tough times as well, he is glad they stuck together and experienced the best moment of all.
"I think one of the things I had the most pride in about the championship is, it didn't take 4 crew chiefs and 10 engineer changes for us to go and be good. We had those bad days together, we had good days together. But 'together' being the key," Elliott expressed.
Elliott aims to rise to the next level
The 25-year-old aims to improve on the areas he is lacking in, to become a serious force to reckon with in the Cup Series.
ADVERTISEMENT
Article continues below this ad
"There is no reason why we can't go and make ourselves better and get to that next step. Those are all things that are very well within reach for our team," Elliott said further.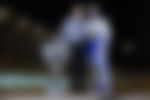 The champ has not had the best start to his title defense. He has come close but has faced serious misfortune on certain occasions, which has halted his progress.
ADVERTISEMENT
Article continues below this ad
However, Elliott is usually someone who gets better as the season progresses. He should get that win sooner than later, and once he does, Elliott will be hard to stop.