"I Don't Understand" – Bubba Wallace's Spotter Freddie Kraft Baffled at How Ryan Blaney Maintained Minimum Speed While Wallace was Punished
Published 08/31/2022, 10:35 AM EDT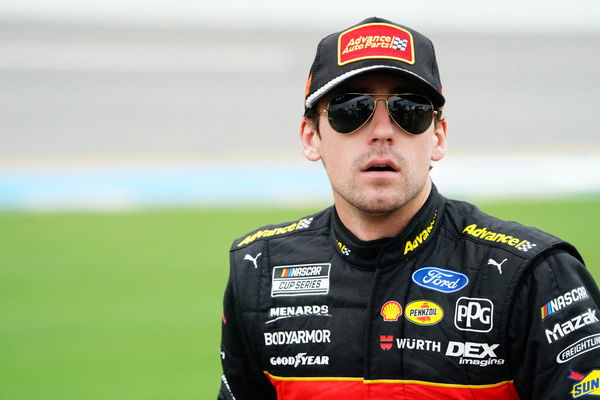 In a recent Door Bumper Clear podcast, 23XI Racing spotter Freddie Kraft was puzzled about one thing. He observed that Team Penske driver Ryan Blaney was somehow able to make the minimum speed limit during the caution. This was an offense that Kraft's driver, Bubba Wallace, had been caught out for earlier in the year.
He said, "Somehow he made minimum speed under caution. I don't understand how that's possible."
ADVERTISEMENT
Article continues below this ad
"They wrecked on lap 31-32, we were under caution from 32 to 34, till the end of the stage, stage break was 35. Somehow, Ryan made minimum speed at lap 33."
"I haven't had a chance to go back and see on TV and look at what his lap 33 looks like. But minimum speed was 55 or something, and he ran a 52.30 on lap 33, somehow."
"I have to reach out to NASCAR, because I got parked over minimum speed this year. He made minimum speed once we went back green."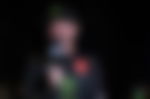 Why was Freddie Kraft so concerned about Ryan Blaney?
This was largely because Blaney was a major contender for the Cup Series Playoffs, and was on the bubble. With Austin Dillon in a prime position to secure one of two remaining spots, the #12 driver was in a fight for the last spot. He had to see off a stern challenge from Martin Truex Jr to ensure that he snuck into the Playoffs.
ADVERTISEMENT
Article continues below this ad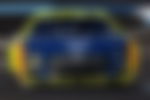 In the final 20 laps of the Coke Zero Sugar 400, Blaney made up enough points to make it through. As per the observation of fellow spotter, Brett Griffin, he and Team Penske did not have a good strategy.
He also said that the driver was very lucky to not get caught up in the wreck. However, it was worth mentioning that there was a bit of a debate about him beating the minimum speed requirement.
ADVERTISEMENT
Article continues below this ad
WATCH THIS STORY: Ryan Blaney Reveals True Feelings on New NASCAR Deal After Dad Never Got a Shot at "Penske or a Hendrick or a Gibbs"
Kraft also said that he had enough time to get some work done on the car.
Edited By: Ranvijay Singh