"I Had No Clue.." – Dale Earnhardt Jr Clarifies Notion of His Restrictor Plate Races Beef With Hendrick Motorsports Legend Jeff Gordon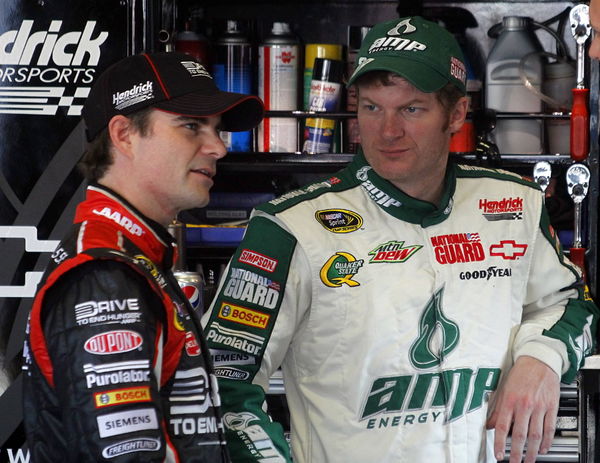 It's hard to imagine a NASCAR fan disliking Dale Earnhardt Jr. And it's also hard to imagine someone disliking Jeff Gordon, particularly as he inched towards the end of his career. But it's also impossible to imagine there being a feud or bad blood between the two.
Well, almost, because there was the Michigan race in 2012 when Junior really made Gordon mad. Apart from that, it cannot be that there was some tension between them, right? The truth is, there wasn't.
But also, there was.
ADVERTISEMENT
Article continues below this ad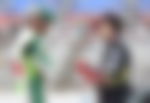 Dale Earnhardt Jr. clears the air about his rivalry with Jeff Gordon
During a recent episode of the Dale Jr. Download, Mike Davis, the co-host of the show, claimed that Earnhardt Jr. would often annoy other drivers, including his former Hendrick Motorsports teammate Jeff Gordon.
Davis claimed Gordon and Dale Jr. "did not like racing with each other." 
This, according to Junior, wasn't true, because while he made the four-time champion mad, he didn't exactly intend to do so.
"That's not true," Junior clarified. "The thing about Jeff in restrictor plate races is, I couldn't hear him on the radio…you could hear him complaining all the time about how I raced on the plate tracks and I couldn't. So I'd get out of the car and had no clue that Jeff Gordon had any problem with anything I did on the track."
"I'm just like oblivious, so I'm fine with Jeff Gordon."
Junior described how when he goes back to the clips of those races, he's like, "Holy Smokes! All these years, I had no clue." "I wish I had known maybe I'd have really rubbed it in a few times," he joked.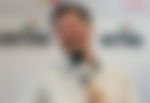 WATCH THIS STORY: Perennial Fan-Favorites Dale Earnhardt Jr and Chase Elliott Have This NASCAR Legend to Thank for Their Superstardom
Jeff Gordon had some explosive things to say about Junior during Michigan, 2012
During the Cup race at Michigan in 2012, Dale Earnhardt Jr. found himself on the other end of a big mouthful from Jeff Gordon's radio after the #88 driver had slid up in front of the four-time champion.
ADVERTISEMENT
Article continues below this ad
"Tell the f—— 88 he can thank me later for not wrecking his ass," Gordon said on his radio according to ESPN. "Just so f—— stupid."
However, in an interview afterward, Gordon cleared the air and claimed he "says things all the time," and in that instance, he was pretty "fired up." "I was mad, but I got over it fast," he added.
ADVERTISEMENT
Article continues below this ad
"It wasn't that big of a deal, but it kind of became that big of a deal the way the messages got misconstrued."
Edited By: Gideon Mathson