"I Ran Into the Side of"—Dale Earnhardt Jr Makes a Jaw-Dropping Admission While Downplaying Denny Hamlin's Intentional Wrecking Fiasco
Published 03/18/2023, 5:48 PM EDT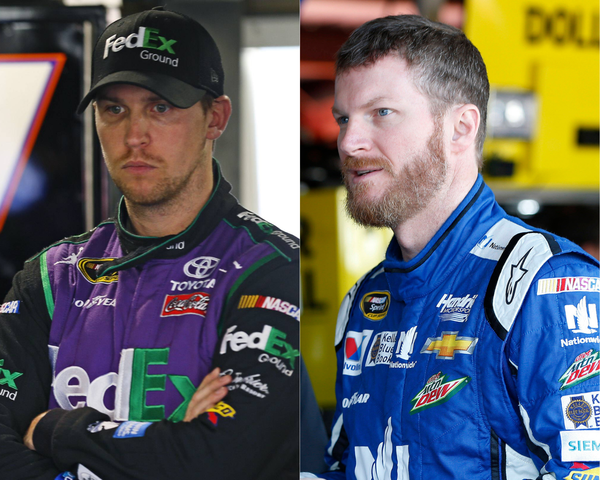 NASCAR has truly stunned plenty with their recent penalizing of teams, drivers, and crew members. One of the victims of the ruling was Joe Gibbs Racing driver Denny Hamlin. It was kind of ironic that he got penalized after admitting on his podcast to have intentionally wrecked Ross Chastain in the Phoenix race. Interestingly, his good friend Dale Earnhardt Jr has come out in his support, sharing a secret he has never disclosed before.
After much consideration I've decided that I will appeal the decision by NASCAR to penalize me.
What happened on Sunday was common hard racing that happens each and every weekend. There was also no manipulation of the race nor actions detrimental to the sport.

— Denny Hamlin (@dennyhamlin) March 17, 2023
ADVERTISEMENT
Article continues below this ad
NASCAR fined Denny Hamlin $50,000 and 25 points for the Ross Chastain incident. They accused him of manipulating the outcome of the race. Unsurprisingly, the 23XI Racing co-owner is going to appeal against it. Furthermore, he will be highly motivated after hearing something that Dale Jr said this week.
Dale Earnhardt Jr makes an unexpected revelation
Speaking on the latest episode of his podcast, Junior discussed Denny Hamlin's situation in detail. It seems that in his opinion, intentional wrecking is all too common on a racetrack. He said, "I understand in this situation Denny went on to the podcast and gave a lot of information about this certain incident and spelled out his reasoning for doing it and what he thought, but every freaking race, something happens.
"Every single race somebody gets annoyed because they got raced too hard in the last corner so they door you on the next straightaway."
Other than siding with Hamlin, the Hall of Famer made an unexpected revelation. He said, "I've done it [wrecked intentionally], I have run into the side of Reed Sorenson frustrated in Fontana one year. I didn't like the way he raced me in 3 and 4.
"I doored him on the front straightaway. My pipe cut his left rear tire down, he crashed into tier 1. Jimmy Elledge was the crew chief." Now that's some new information. Having said that, Dale Jr was quick to point out that this is an everyday occurrence on a NASCAR track.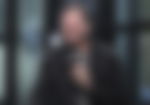 He said, "That's an intentional act, these things are just so common. I look at that [such wrecks] and go damn, that same thing you hope to see every time you buy a ticket Saturday night, Friday night short track race. You hope that you are gonna see some sh*t like that go down."
Dale Jr's statements are certainly entertaining—as entertaining as stating that he doesn't want Hamlin–Chastain's rivalry to end.
Dale Jr is in favor of promoting Hamlin and Chastain's rivalry despite the Phoenix incident
Junior has always had a unique way of at looking things. Despite NASCAR penalizing Hamlin for his aggressive approach, the NASCAR Hall of Famer wants the governing body to encourage the Hamlin–Chastain rivalry.
ADVERTISEMENT
Article continues below this ad
He spoke on his podcast about how he would have dealt with the Phoenix situation. Dale Jr said, "I mean, behind closed doors I would be taking Ross and Denny to a fine steakhouse and giving them Rolexes. Because everything they have done in the past two years has drawn nothing but good attention.
"Nothing but good attention."
ADVERTISEMENT
Article continues below this ad
The former Hendrick Motorsports driver certainly feels such rivalries are good for the sport. In his opinion, it attracts more people and the drama only makes the Cup Series action more interesting. Well, it is true, but is it worth the risks that come with it?
WATCH THIS STORY |  "Nothing Has Changed" – Denny Hamlin & Dale Earnhardt Jr. Break Their Silence as NASCAR Drops a Massive Bombshell
Edited By: Nischal Kandpal