"I Haven't Regretted This Decision Yet, but..": Tony Stewart's Wife Leah Pruett Lets In on Family Secret
Published 12/25/2022, 7:37 PM EST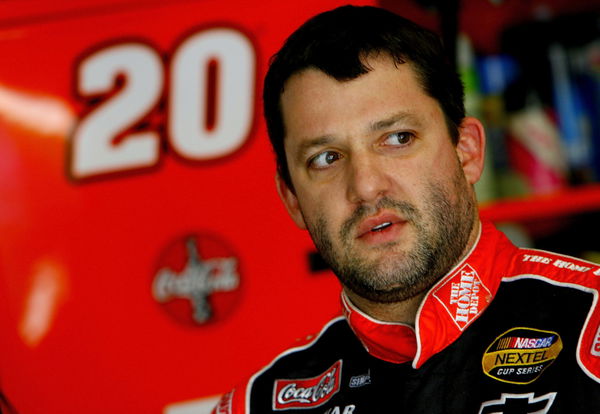 Christmas has arrived and families all over have had their big feasts. But sometimes families get carried away in the holiday spirit and make promises that take them out of their comfort zone. And that is exactly what happened to the Stewarts—the couple volunteered for something they shouldn't have.
In a recent episode of Fast Car 2 NASCAR With Mike Wallace, the duo talked about their Christmas plans. During the chat, Stewart's wife Leah Pruett revealed that they had, unwittingly, volunteered to cook for eight members of the family!
ADVERTISEMENT
Article continues below this ad
She revealed, "Tony and I were having our families come together at the Ranch in Indiana. My grandma, my aunt, my mom. And then what they'd say about eight members of his family. And I haven't regretted this decision yet, but I did volunteer to cook." 
And Mike immediately wanted to know what was on the menu. Well, seems like they walked into it themselves. But it's fair to say, cooking for 8 people is bound to take a lot of time and effort. And that means being stuck in the kitchen, away from the family. Luckily, it seems Stewart's wife wouldn't be the only one stuck in the kitchen, because the three-time Cup Series Champion said he would help out too!
Talking about Tony's cooking skills, Leah added, "If you ask Tony and he's doing a breakfast to open up for PRI." Still, who wouldn't want to be invited to the Stewart house for some breakfast cooked by the legend himself?!
What was the Menu at Tony Stewart's Christmas lunch?
ADVERTISEMENT
Article continues below this ad
Naturally, everyone, including Mike Wallace, was curious about what they served. To which, Pruett replied, "It looks like it's gonna be prime rib, some ham, and then some chicken tortilla kind of Mexican side dishes. Because growing up in Southern California, we like to have a little bit of spice, a little bit of flavor, and a lot of fun."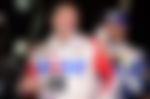 That sure sounds like a hearty Christmas meal! Even if the duo regrets volunteering, they're sure to make their family quite happy with the meal they have planned. To be fair, who wouldn't want to stuff their mouths with some good-quality ham and ribs? Add to it the chicken tortillas sides, it's bound to be a fulfilling meal.
ADVERTISEMENT
Article continues below this ad
WATCH THIS STORY: Kyle Busch Proposition Leaves NASCAR Insider Baffled as Tony Stewart's 'Victory' Raises More Questions
The Stewarts do seem to know how to make Christmas celebrations memorable, though the party might have to deal with the food coma when they gather around the fireplace.
Edited By: Nischal Kandpal