"I May Not Have Made it": NASCAR Hall of Famer Red Farmer on Recovery From COVID-19
Published 09/15/2020, 8:30 AM EDT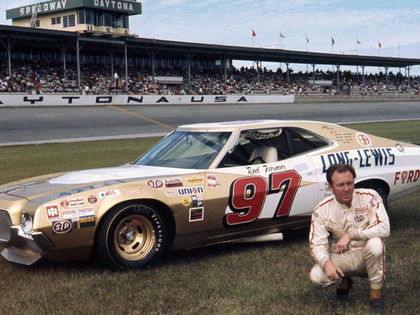 ---
---
NASCAR got a small scare when Hall of Fame inductee Red Farmer contracted COVID-19. The good news is that he is steadily recovering at home after he returned from a 5-day stay in the hospital. The 87-year-old is part of the 2021 NASCAR Hall of Fame class alongside the likes of Dale Earnhardt Jr. and Mike Stefanik.
ADVERTISEMENT
Article continues below this ad
In spite of his old age, Farmer is still an active driver. After contracting the virus, he was admitted to a hospital in Alabama for five days, as per Rick Karle of WVTM. He survived a real scare, as he said that if he would have made it to the hospital even a day later, things could have been worse.
According to an acquaintance, Farmer suffered from some kidney issues before the COVID virus struck. As a result, doctors are proceeding with a lot more caution, and are monitoring him closely. Luckily, he is steadily recovering and is thrilled to be back home once again.
ADVERTISEMENT
Article continues below this ad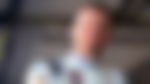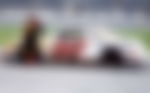 Farmer revealed that he had a 104-degree fever and a blood pressure of over 200. He admitted that his symptoms "felt like a truck ran over me and then drove in reverse and ran over me again".
What did Red Farmer say?
ADVERTISEMENT
Article continues below this ad
He also said, "The doctors at Grandview (Medical Center) told me if I went in a day later, I may not have made it. Those doctors and nurses saved my life."
Red Farmer was in such a poor state that he lost around 12 pounds in the span of a few weeks. Now that he is on the road to recovery, he will be seeking to regain his strength.
Admittedly, Farmer is hoping to return to racing in just a few weeks' time. Since the diagnosis, it has been nearly a fortnight since he went into quarantine.
ADVERTISEMENT
Article continues below this ad
"If I can get some rest, I can go out to the Talladega short track this weekend to work on a car," Farmer said. "Then next weekend, I can drive my car, and then I can drive in two races on Talladega weekend in early October."