"I Will Be Back" – AJ Allmendinger Confirms Intentions to Return with Kaulig Racing in 2021 Season
Published 11/30/2020, 12:58 PM EST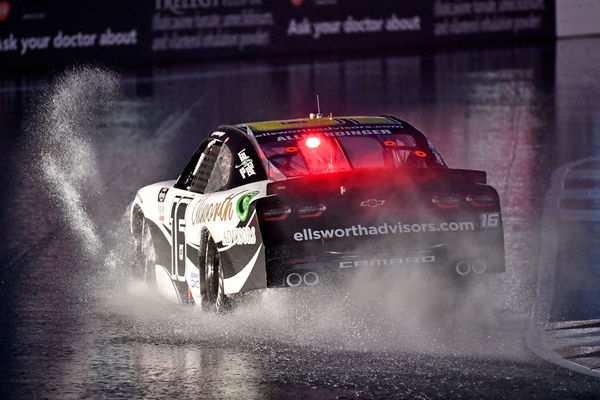 ---
---
Experienced NASCAR campaigner AJ Allmendinger has said, in a video posted by him on Twitter, that he will return with Kaulig Racing for the 2021 season. Although it is not clear whether it will be a full-time commitment, it will delight his fans to see him on the track again next year.
ADVERTISEMENT
Article continues below this ad
The veteran from California, who turns 39 next month, might not be done with racing yet. Allmendinger also works as a motorsports analyst with NBC Sports, which could indicate a part-time racing commitment with Kaulig for 2021.
He stated in the video, "When it comes to 2021, I can tell you this. I will be back at Kaulig Racing. How many races, I don't know yet. We are working together on my schedule and how many races will fit into my schedule next year, and especially for Kaulig Racing as well.
ADVERTISEMENT
Article continues below this ad
AJ Allmendinger is hopeful of having fans back at the racetracks in 2021
Having raced for Kaulig back in 2019 as well, he is definitely no stranger to the team and its top personnel, Matt Kaulig and Chris Rice. Although Allmendinger has no signs of a fixed schedule as yet, he is still looking forward to the opportunity next year.
The former Richard Petty Motorsports driver continued and said, "So don't have a set schedule next year. But promise you, when that comes out, we'll be able to deliver that to you. And so everybody knows what race tracks we'll be at."
"Most importantly, have a safe and happy holiday season. And hopefully next year in 2021, all you fans will be back at the race track. Look forward to it, thank you," concluded Allmendinger.
ADVERTISEMENT
Article continues below this ad
The former Team Penske driver has 371 Cup Series races to his name
'AJ,' as people in the NASCAR community fondly call him, has a racing career spanning nearly 15 years with some memorable moments along the way. He had even recently in an interview said that he might consider a full-time drive with Kaulig Racing.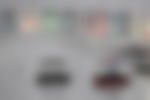 Allmendinger enjoyed a good 2020 Xfinity season, winning races at Atlanta and Charlotte. It showed his desire to win races, and that only bodes well for him and his team as they attempt to put up a stronger display for the upcoming season.
ADVERTISEMENT
Article continues below this ad