"I Would Have Preferred Him Not S**t All`Over the Show" – Dale Earnhardt Jr Annoyed as NASCAR's Latest Addition Makes Ignorant Comment
Published 03/11/2023, 5:49 PM EST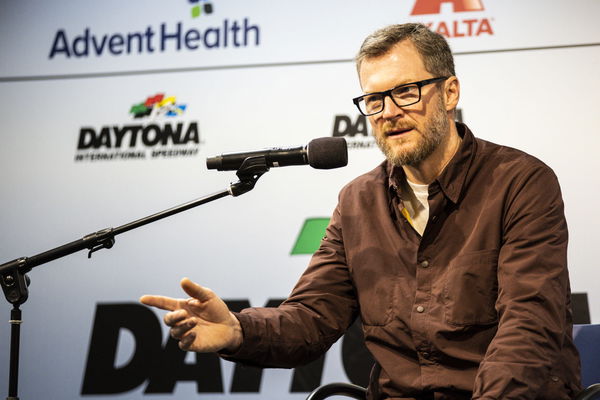 When it comes to motorsports-related podcasts, one of the fan favorites is The Dale Jr. Download. It is one of the seven podcasts currently on air under the banner of Dirty Mo Media, which is one of Dale Earnhardt Jr's various business ventures. The podcast series is very popular among listeners and provides candid and unfiltered interviews and discussions on anything and everything related to racing. In the latest iteration of The Dale Jr. Download, Junior uncharacteristically called out a driver after a popular race.
Junior is someone who comes across as very kind and humble. But sometimes even a mild-mannered person can lose their cool. Floracing recently showcased a very interesting race, The Battle of the Stars. But it was a moment from this race featuring a particular driver that got Dale Jr frustated.
Watch This Story: "I Got Thinking What Dale (Earnhardt) Told Me" – Richard Childress Reveals the "Great Horse Wreck" Which Kept Him From Quitting NASCAR
ADVERTISEMENT
Article continues below this ad
What made Dale Earnhardt Jr lose his cool?
Dale Jr mentioned that he likes hearing everything that goes on in short-track racing around the country. While watching the Battle of the Stars on Floracing, he saw a "freaking terrible interview" involving Connor Jones.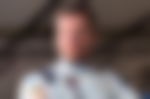 In the interview, as quoted by Dale Jr, Jones said, "This sucks. I hate this kind of racing, riding around saving tires is stupid."
ADVERTISEMENT
Article continues below this ad
Dale Jr was shocked to hear Jones complain because saving tires is part of the strategy. The tires wear out easily in racetracks that are very abrasive. The drivers need to strategize how hard they are going to run to be able to be good at the end of the 200-lap race.
Junior certainly did not like the way Jones spoke in that interview. Talking with co-host Mike Davis, he said "I would have preferred him not s*** all over the show, right? I mean, he's in the show. He's an actor on the show, an actor on the stage saying, 'Don't watch this. It sucks.' And apparently, he didn't do it very well, because he didn't win the race."
ADVERTISEMENT
Article continues below this ad
Though Junior is usually very soft spoken, he doesn't shy away from sharing strong opinions where they are required. Perhaps this is one of the reasons why he connects with fans so well.
Edited By: Nischal Kandpal