"I Would Like To.." – Chase Elliott's Bold Pre-Season Prediction Is Almost a Reality
Published 07/30/2022, 10:15 AM EDT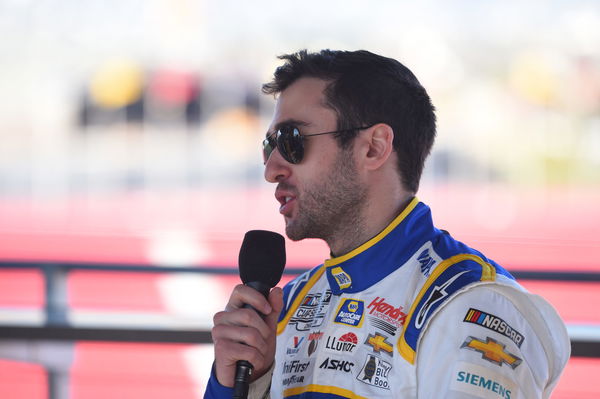 Hendrick Motorsports' golden boy, Chase Elliott, is on a stellar run ever since the 2022 season began. As of now, the 2020 Cup Series Champion has the most wins this season with 4 Cup Series victories so far. This brilliant result from the driver reminds us of a very bold prediction that he made ahead of the season. And the fascinating part is that he can very much complete it.
ADVERTISEMENT
Article continues below this ad
Elliott only needs one more win to prove whether he's a shaman or just another driver who made a random prediction.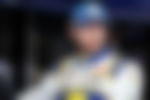 Before the drivers sat in the next-gen cars to take on the tracks, the Charlotte Motor Speedway group asked them for some predictions. And Elliott had quite a bold hope.
ADVERTISEMENT
Article continues below this ad
"For 2022, I would like to see the #9 team win five. That'll be great."
It could have seemed too ambitious to some before the season started. But, with Dover, Nashville, Atlanta, and Pocono wins already under his belt, it just leaves one race win for the #9 driver to make his big prediction come true.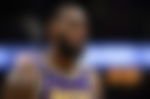 Moreover, there are still 16 races left in the NASCAR season, and 5 races in the regular season before the playoffs begin. So, there are a lot of chances for Elliott to make his prediction come true. Can he do it?
Chase Elliott is Not The Only One Who's Prediction Might Come True
Although Elliott's prediction is only one race win away, Denny Hamlin's might already be true.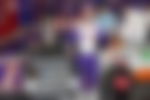 Hamlin predicted we will have a new appearance in the Playoffs.
ADVERTISEMENT
Article continues below this ad
"We will have a first-time playoff appearance by somebody"
All eyes suddenly go to the 2nd driver in the points standings, Ross Chastain. The Watermelon Man has been the driving force of Trackhouse Racing. Although he might not be the cleanest driver, he sure is fast.
ADVERTISEMENT
Article continues below this ad
Watch This Story: NASCAR World Reacts to the Decision on Bubba Wallace
In the end, we can surely say that plenty of the predictions have already come true. And there are still more races to come! So, what are your predictions for the rest of the 2022 season?