"I'll Never Forget" – Kevin Harvick Explains How He Came to Replace Dale Earnhardt After His Tragic Death
Published 12/22/2020, 12:19 PM EST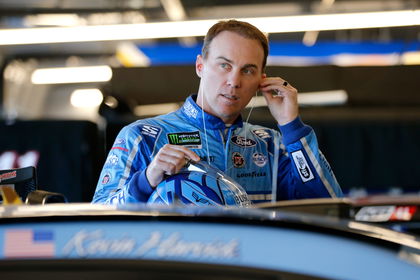 ---
---
The NASCAR community was shocked and saddened at the untimely demise of the legendary Dale Earnhardt in 2001. Indeed, that period was tough for his family and the team for which he drove, Richard Childress Racing. But the show had to go on, and RCR picked a young Kevin Harvick to replace their star driver.
ADVERTISEMENT
Article continues below this ad
The 45-year-old recounted the experience and process of replacing Earnhardt after that tragic incident.
Speaking in an interview, Harvick stated, "There was a lot of things that happened in a really short amount of time when Dale died, nobody really knew where to go.
ADVERTISEMENT
Article continues below this ad
"So I think it was the Wednesday night of the next week, I got a call from Richard as I was laying in bed and he asked me to come to the office."
When Richard Childress Racing asked Kevin Harvick to drive for Dale Sr.
"It was Richard Childress and Kevin Hamlin, who was the crew chief at the time, Bobby Hutchens, who was the team manager at the time. And I'll never forget walking in, I've been in Richard's office a few times, but that night was different," Harvick reminisced.
Harvick was actually due to race full-time for the team in the 2002 Cup Series season. However, owing to different circumstances, he was offered the opportunity to take to the wheel of Earnhardt's car.
He continued and said, "Richard was sitting behind his desk looked like he hadn't slept in, you know, three days. They were just figuring out what they wanted to do and they asked me to drive the car."
"At that point, it was really about just trying to keep the company afloat and survive, and not just have the emotions of the whole situation shut the company down.
"I had only been there for a year and you come into a situation where you're like, 'well you just got to do, what you got to do'," concluded the Stewart-Haas driver.
Harvick paid Dale Earnhardt the most fitting tribute in Atlanta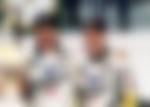 Sporting the No.29, Kevin Harvick drove the car past the checkered flag in a photo finish, edging Jeff Gordon for the win. It was the first time in so many years that a driver had achieved a race win in only his third Cup Series start.
ADVERTISEMENT
Article continues below this ad
It marked the beginning of an illustrious career that Harvick has gone on to have over a period of nearly two decades.
When Harvick won that historic race in Atlanta, Dale Earnhardt would have smiled and cherished the win from a peaceful place somewhere.
ADVERTISEMENT
Article continues below this ad