"I'll Remember That Forever" – Brad Keselowski Lauds Jimmie Johnson and Reminisces Memorable Moments with Him
Published 11/23/2020, 7:00 AM EST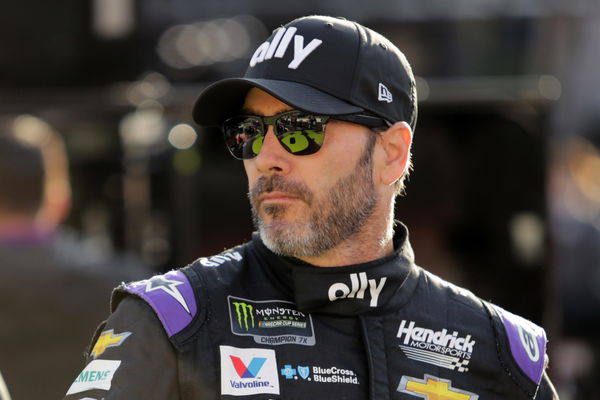 For Jimmie Johnson, his farewell season in NASCAR was also about learning more about what the fellow drivers feel about him. Many of his past and present competitors opened up on their views about Johnson, and they all had wonderful things to say about him. While some drivers shared a memorable story from their time with Johnson, Brad Keselowski had two such stories.
The first one sticks out for the 2012 Cup Series champion as a very memorable one. It was back in 2006 when Johnson won his first Cup Series championship. Keselowski was a largely unknown driver at the time and was yet to win a race.
"The first time I met him. He had just won his first Cup championship and he was down to earth, very humble, and I'll remember that forever," Keselowski said recently.
ADVERTISEMENT
Article continues below this ad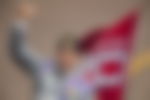 How Jimmie Johnson earned a fan in Brad Keselowski
Keselowski was quite touched by the way Johnson treated him and spoke to him. He was very glad to be treated as an equal by Johnson.
"I was at Junior Motorsports, and he treated me as an equal although I had nowhere near the resume. And I had never even won a Cup race at that point in time in my life. I was always so impressed by that, his humility," he continued.
Johnson is known for his character and his conduct off the racetrack as well. Many drivers often reflect on how comfortable and welcome Johnson made them feel at various stages of their careers.
When Johnson looked out for Keselowski
ADVERTISEMENT
Article continues below this ad
The second memory for Keselowski was a scary one for him that Johnson turned into a very comforting one. Keselowski got caught up in a horrific crash while testing at Road Atlanta in 2016. Johnson did not bother about his own run and stopped to check up on Keselowski.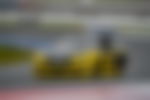 "I got a really bad wreck in Atlanta. And he stopped to check on me and make sure I was OK. We were testing, so he just stopped. I always thought that that was something he did that he didn't have to do and showed character," the Team Penske driver reminisced.
ADVERTISEMENT
Article continues below this ad
While the Cup Series is filled with drivers who will keep the level of competition and excitement high at all times, Johnson's departure is certain to leave a void. After all, he is one of only three drivers to win seven NASCAR Cup Series titles.