"I'm a Big F1 Fan" – Hendrick Motorsports VP Jeff Gordon Backs NASCAR's Latest Move, Causing an Uproar With Fans
Published 01/23/2023, 6:30 AM EST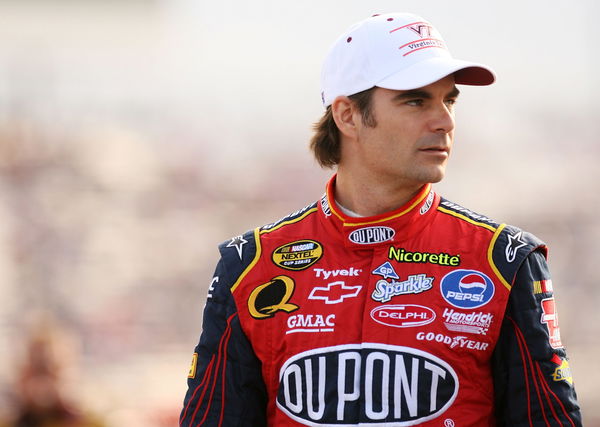 Earlier this week, news broke that NASCAR was trialing a brand new post-race ceremony at the LA Coliseum. To be precise, once the race concluded, the Top 3 drivers would receive medals for their efforts. Considering that the Los Angeles Coliseum played host to the Olympic Games in the past, this could be seen as an homage. However, the response to this has been generally mixed, with some being excited, others neutral, and the rest against it. Now, Hendrick Motorsports legend Jeff Gordon has weighed in on the issue.
ADVERTISEMENT
Article continues below this ad
He once told SiriusXM NASCAR Radio, "You know, I'm a big Formula 1 fan. So I think the podium makes sense, and you guys brought it up yesterday. Or maybe it was Moody on his show, you know, other forms of racing like Formula 1. Some guys are just happy to be on the podium. They're like, 'Ahh! Man! Third is great today!'. But in NASCAR, usually, if you're third, you're upset because you didn't win."
ADVERTISEMENT
Article continues below this ad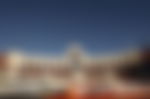 What else did Jeff Gordon say about the revolutionary idea?
ADVERTISEMENT
Article continues below this ad
Many of the critics were of the opinion that the sport is trying to mimic Formula 1. Of course, Gordon did confess that being a TV pundit would give him a different perspective on the matter. He wants NASCAR to be competitive and full of great racing. However, on the other end of the spectrum, he would not mind seeing some drama sprinkled in the mix.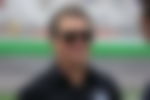 He continued, "The thing I would enjoy is, now you get those three guys. Let's say they had a great battle and they're bumping and banging. I want to see that unfold, not with my drivers, but I just think. I'm still old school, I go back to some of the great moments of the sport, and its when there's tension. When there's rivalries, moments where you see the raw emotion of a team or a driver when they've won or lost."
ADVERTISEMENT
Article continues below this ad
WATCH THIS STORY: Ryan Blaney & Bubba Wallace Deemed Favorites by NASCAR Fans to Repeat Jeff Gordon's Impressive Feat
Of course, there may be times when his own team will be at the center of such drama. If the drivers engaged in a bit of rough-housing and ended up on the podium together, the atmosphere could be very awkward.
Edited By: Akash Pandhare