"I'm Going to Stand Up for Myself" – Chase Elliott on His Spat With Kevin Harvick
Published 09/19/2021, 1:03 PM EDT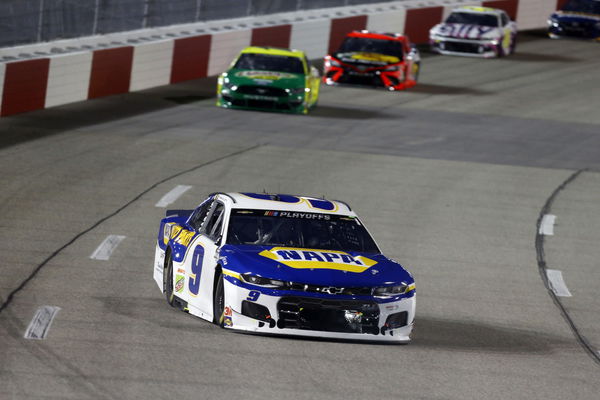 ---
---
At the Bristol Motor Speedway, there was a huge clash between Kevin Harvick and Chase Elliott. The two of them later duked it out in the pit lane and had to be separated. On the bright side, the argument did not escalate beyond finger-pointing and yelling. It was also fortunate that no fists were thrown around.
ADVERTISEMENT
Article continues below this ad
Later on, Elliott spoke to the media about his feelings. He said, "It's something he does all the time. Runs into your left side constantly at other tracks, and sometimes it does cut down your left side, and other times it doesn't. He did it to me in Darlington a few weeks ago because he was tired of racing with me, and whether he did it on purpose, it doesn't matter.
"At some point, you got to draw the line. I don't care who he is or how long he's been doing it, I'm going to stand up for myself and my team."
ADVERTISEMENT
Article continues below this ad
Admittedly, the defending champion would be feeling a bit bitter, as he was the big loser in the incident. To be precise, when they banged wheels, the #9 Hendrick Motorsports driver came away with a puncture.
ADVERTISEMENT
Article continues below this ad
What else did Chase Elliott say about the spat with Harvick?
The driver insisted that he continued to race on his chosen racing line. However, he did acknowledge that teammate Kyle Larson has had an amazing year. According to him, the Asian-American driver deserves his accomplishments and Elliott is happy for him and the team.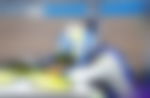 Although Chase Elliott is disappointed to miss out on Victory Lane, he has promised to come back next year. At least he can take comfort in the fact that he has qualified for the next round of the Playoffs, as has Harvick. However, he knows that the competition will only get tougher from here on out. One slip up at the wrong race could spell disaster and potentially end his title retention hopes.
ADVERTISEMENT
Article continues below this ad