"I'm Ready for Next Season to Start": After Personal Best Season, Bubba Wallace Aims for Bigger Swings in 2023
Published 01/09/2023, 10:30 AM EST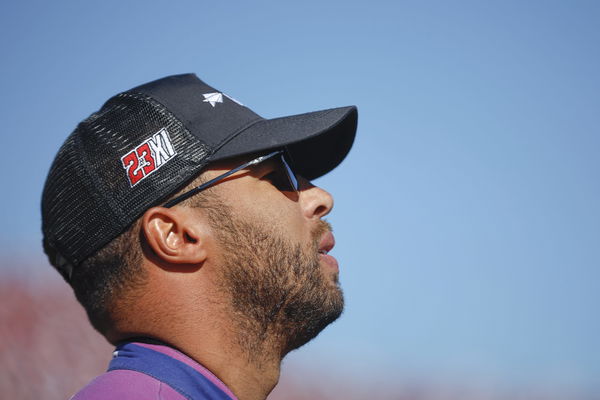 For any driver or any sportsperson, in general, watersheds are integral moments in their career. One moment breaks the string of mediocrity and propels them to fulfill their potential. For some they come soon, for others later; it's a matter of weathering the storm till that moment. Can Bubba Wallace make 2023 his moment of reckoning?
There has always been the usual spiel of Bubba Wallace being a divisive personality. He has had his share of moments of fame (and infamy), both off the field and the on it. From being criticized for his support of the Black Lives Matter movement to his ugly fight with Kyle Larson at the Las Vegas Motor Speedway in 2022; he has bottomed out.
ADVERTISEMENT
Article continues below this ad
The icing on the 2022 cake
That would be the expectation, at least, for Bubba and the team at 23XI Racing. Denny Hamlin and Michael Jordan's team showed great confidence in the driver when they brought him on board as the first driver of the team. His signing was surprising also because he was yet to win his first race in the Cup Series.
But it paid off, to an extent. Bubba won his first race with his first-place finish at Talladega in 2021. That victory gave the team confidence to extend his stay. As The Athletic reported, his original 3-year contract was extended for multiple years, in 2022.
During Wallace's contract extension announcement, Denny Hamlin said, "When we announced Bubba as our first driver the goal was to help him take his career to a higher level, and we have done just that… Bubba is continuing to get more competitive each week. We're excited to see his growth as he and the team work toward achieving our goals."
Concerns haven't ended, however. The highs have been few and far between since that 2021 win at Talladega. And with the unfortunate departure of Kurt Busch, Bubba is now the senior-most driver on the team.
Can 2023 change things for Bubba Wallace?
2023 presents new challenges for Bubba and 23XI. For starters, with no Busch, Bubba will be partnering Tyler Reddick who takes over the #45 steering wheel. More than that, Bubba Wallace will need to repeat the few sparks of brilliance shown in 2022 – however, more frequently.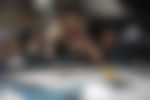 The 29-year-old finished in 19th place at the end of the season. One win, four top-5 finishes, and five top-10 finishes might have been good enough to warrant a contract extension. But he will need to perform far better in order to make his first appearance in the playoffs.
ADVERTISEMENT
Article continues below this ad
Bubba, too, is fairly optimistic about 2023. Speaking to RACER Magazine's Kelly Crandall, he said "As much as I'm ready for the off-season, I'm ready for next season to start." What's notable is that this sentiment wasn't always there; only a string of good performances in the second half of the season built it.
Further evaluating and examining the season, he said "Just having conversations [recently] about how we are so much better as a team and as a manufacturer from Phoenix [race] one to Phoenix [race] two, it just makes you think about how much better you'll be starting the year off." 
"It took us all year to figure out this car; we're still figuring it out day by day. Having the right people in our camp and back at the shop figuring all that out to get us ready and prepped for next year is super exciting," he revealed.
ADVERTISEMENT
Article continues below this ad
Watch This Story: Michael Jordan's NASCAR Partner Agrees With Rival Over Major Change in the Sport Regarding "Big Races"
He has car quality, crew quality, and an unending supply of sponsorships. With the expertise of Busch and Hamlin for support and the stability of a new long-term contract, Bubba has everything stacked in his favor. The ball is completely in his court. Can he do it? Maybe, maybe not. His performances will tell.
Edited By: Akash Pandhare