"Impossible to Unplug" – Dale Earnhardt Jr. Explains Why He Is Highly Involved in NASCAR Even after Retirement as a Driver
Published 12/07/2020, 9:40 AM EST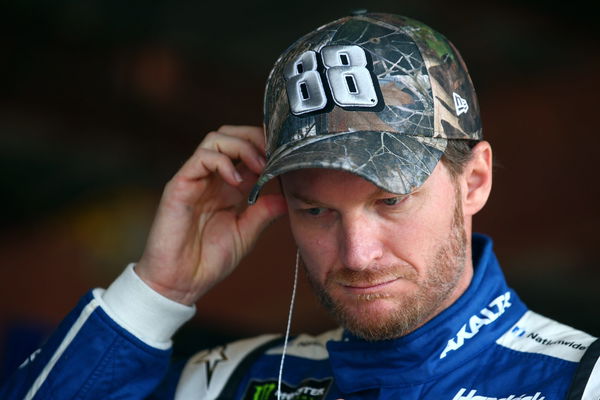 ---
---
Dale Earnhardt Jr is one of the few drivers to be so highly involved in the sport even after his retirement as a driver. The 15-time winner of NASCAR's Most Popular Driver Award is now making his mark as a NASCAR media person.
ADVERTISEMENT
Article continues below this ad
While he has his own show where he talks about all things NASCAR, Earnhardt Jr. is also a part of the commentary booth during races. As he was during his racing career, the star former driver likes to be highly competitive in his new career as well.
He likes to grade himself after every broadcasting session and every race.
ADVERTISEMENT
Article continues below this ad
"I make a competition out of everything. I walk out of the broadcast booth after every race and I grade it. I'll say it wasn't that good or we did a great job. It's a competition with no one other than myself. You want to win in life, no matter what it is that you do," he said during a recent interview.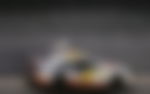 Dale Earnhardt Jr. still carries the competitive spirit
The 46-year-old then spoke about why it was important for him to continue contributing to the sport in another way after his retirement as a driver. There are many drivers who like to stay away from the sport after their retirement. However, Dale Jr. feels it is 'impossible' for him to stay away from NASCAR.
Additionally, he never wanted to let that competitive spirit die down. "In racing, you get that addiction to competition. And you need to find that somewhere," Dale Jr. said.
"There's a need to be involved in the sport. When you're a driver and you're doing this every single week for a couple of decades, it's impossible to unplug completely and disappear," he said further.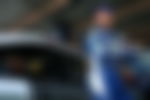 "I'm too invested," says Dale Jr.
ADVERTISEMENT
Article continues below this ad
Dale Jr. expressed that he is highly invested in NASCAR. Unlike some others, he just had to stay involved in the sport.
"Some drivers seem to do that and want that. I'm too invested. I have too many tentacles reaching out in the sport to just walk off," he added.
The two-time Daytona 500 winner was new to the world of media and broadcasting as well when he started. However, he learned the various facets involved in the business and has done a great job of adding to his skill set in the last couple of years.
ADVERTISEMENT
Article continues below this ad
MORE – "Annoyed By Me"- Dale Earnhardt Jr. Reveals Why His Friend Martin Truex Jr. Was Unhappy With Him