Former IndyCar Series Champion to Team up With Jimmie Johnson in the No. 48 Car in 2021
Published 11/24/2020, 5:00 AM EST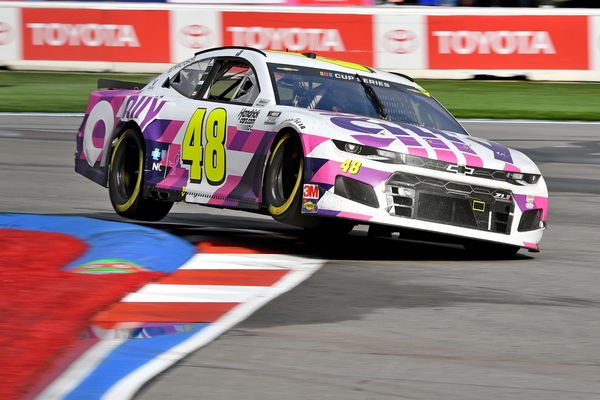 It has already been established that Jimmie Johnson is set to race on the IndyCar road courses. However, he is set to share driving duties with Tony Kanaan in 2021 at Chip Ganassi Racing.
In other words, Kanaan will take over the reins of the #48 car in the remaining four oval events on the 2021 schedule. Johnson's contract states that he will race exclusively on road and street course events.
"I was on the way out and all of a sudden I get a call from Jimmie about running the ovals. He kept saying 'Doesn't this make sense?'" Kanaan said. "They didn't have to twist my arm to come back, especially with Jimmie and Chip."
ADVERTISEMENT
Article continues below this ad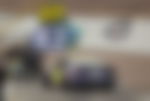 This two-year contract pairs two veterans alongside each other, as Kanaan has 23 years under his belt. What it also means is that Jimmie Johnson heads into the 2021 season with two experienced heads.
How will Jimmie Johnson perform in his debut season?
ADVERTISEMENT
Article continues below this ad
Truthfully, there are a lot of hopes riding on him. Johnson himself probably views the two-year stint as a fun exercise. Since he is pretty much a rookie, Jimmie Johnson has nothing to lose. However, he knows that he can learn a lot from his teammates.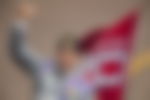 Aside from Kanaan, he is also teammates with Scott Dixon, the reigning champion. Additionally, he is also partnered with Alex Palou and former F1 driver Marcus Ericsson. Together, the whole team could be a force to reckon with. The 45-year-old will also have a load of experience from his 20-year NASCAR career.
ADVERTISEMENT
Article continues below this ad
In essence, it could be an exchange of information, and both parties can benefit. At the end of the day, Johnson is hardly going to think about having designs on the IndyCar title. While it may be a dream come true, sometimes people have to be realistic.