Inside NASCAR Legend Tony Stewart's Luxurious Property in Columbus, Indiana
Published 04/18/2021, 1:02 PM EDT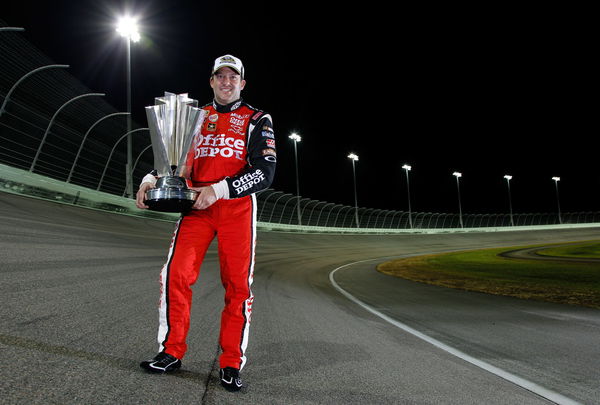 ---
---
Tony Stewart is a three-time NASCAR Cup Series champion as a driver. He won the titles in 2002, 2005, and 2011. As a team owner, he has won NASCAR Cup titles in 2011 with himself and in 2014 with Kevin Harvick. He is the only driver in history to win a championship in both IndyCar and NASCAR.
ADVERTISEMENT
Article continues below this ad
With all his achievements in racing, Stewart has managed to cement in his place in the elite club of society.
The NASCAR Hall of Famer Tony Stewart has a net worth of $90 million. He owns a massive 414-acre ranch named 'Hidden Hollow Ranch' near his hometown of Columbus. His 15,756 square foot home features 6 rooms, 12 restrooms, and 10 parking spots. Above all, he had his race vehicles displayed on the walls.
ADVERTISEMENT
Article continues below this ad
Stewart's home also has a 1,600 square foot aquarium, a two-lane bowling alley, and an entertainment room.
The place is the ultimate man-cave as one can play virtual golf, arcade games, pool, and various other things without ever leaving the place.
Tony believes that the property is so big, it is like a never-ending project.
"It's a never-ending project. You're not gonna have 414 acres and ever just say okay I'm done. There's always something different, there's always something I want to change."
He added, "You can wake up and go, 'man I'm really bored' and then look on paper and go there is no way you can be bored. There's always something that needs to be done or can be done on the property."
Tony Stewart opened his property to hunting fans
Tony Stewart welcomes hunting and fishing enthusiasts to his property; the ranch has been opened up for Turkey hunting and fishing.
"We enjoy the land here. We enjoy having people come to stay and visit, whether they hunt whether they fish or whether they just stay and hang out for a couple of days. That's what we love about this place."
"These people that will come hunt will actually stay inside my house. They will not stay in a bunkhouse that is separate from the house," Stewart said in an interview.
ADVERTISEMENT
Article continues below this ad
However, those renting the house have to undergo background checks. "Because they are staying in my house, I want to know who the people are."
He received unanimous approval in December 2016 from the Bartholomew County Board of Zoning Appeals to use his ranch for excursion purposes.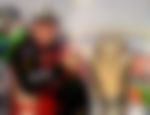 ADVERTISEMENT
Article continues below this ad
Trending Stories