Insiders Call Out Kyle Larson's Hypocrisy; Yet Pinpoint the Moment NASCAR Will Have to Red Flag Ross Chastain "Sh*t Show"
Published 11/01/2022, 6:45 AM EDT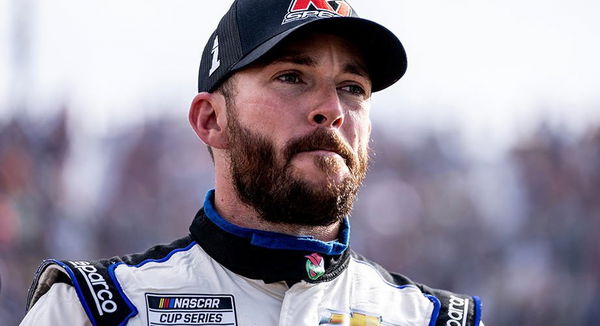 NASCAR driver Ross Chastain pulled in a video-game move at Martinsville this Sunday. However, after his incredible maneuver, drivers seemed to have a divided opinion on the entire issue. Some NASCAR drivers could not believe that Chastain successfully pulled off the move whereas a few others like Kyle Larson criticized it by saying that it was not good for the sport.
In Door Bumper Clear's recent podcast, NASCAR spotters Brett Griffin and Freddie Kraft discussed Kyle Larson's comments along with Jeff Gluck. Calling out the people who criticized Chastain's move, the NASCAR spotters jokingly said that they were 'Whiners,' 'Fun Police'  people who cry 'There's a tear in my beer.'
ADVERTISEMENT
Article continues below this ad
However, apart from these jokes, NASCAR journalist Jeff Gluck explained his reaction to Kyle Larson's comments. He said; "First of all, it didn't even occur to me that this would not be like a cool-ass move until I started hearing what the drivers were talking about."
He continued; "Matt Weaver came to me on pit road and was like 'Oh! Did you hear what Larson just said? You know, 'cause they all the drivers start coming over and talking to me. And so, he's like 'It's embarrassing for the sport' and all that stuff and I was like 'Oh! I mean I didn't really think of it that way."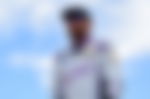 Furthermore, Gluck explained when exactly should NASCAR intervene in matters such as this. Moreover, NASCAR spotters Brett Griffin and Freddie Kraft too opened up about why they felt what Chastain did was amazing and not wrong.
Jeff Gluck explains why NASCAR should not do anything about the Ross Chastain move
After hearing Jeff Gluck's reaction to Larson's comments, Freddie Kraft questioned Larson's statement by pointing out what he earlier did. Kraft said; "Your job is to go fast. Your job is to finish as good as you could finish. Just a quick question, who was the last person that tried that in the Cup race?"
ADVERTISEMENT
Article continues below this ad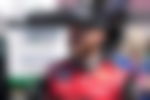 As a response to his question, Brett Griffin immediately answered "Kyle Larson!" Furthermore, he asked, "Was it an embarrassment?" Moreover, the two discussed how Chastain achieved what Larson could not do and maybe his reaction in the interview was a result of that.
Moving ahead, Jeff Gluck explained why NASCAR should not go with Larson's advice and take action against Chastain. He said that the governing body should intervene only "If this becomes the norm, like every Martinsville race somebody is going to try to do this. Or every playoff cutoff race or you see it at (the) Phoenix championship race. Like, people start doing this all the time."
ADVERTISEMENT
Article continues below this ad
WATCH THIS STORY: 5 Times Ty Gibbs Gave Ross Chastain A Run For His Money As He Made Enemies
Furthermore, he continued; "Cause, this is not always gonna work out, so, you're gonna have like some total sh*t show. Maybe you (NASCAR) have to step in then, maybe say 'Alright guys!' But to do it now (laughs)…that just was like the best moment in NASCAR history."
Edited By: Nizamul Haque Bhuyan