"Interesting Beast" – Martin Truex Jr's Crew Chief Explains Challenges and Future Plans for the NASCAR Next Gen Car
Published 11/22/2020, 10:14 AM EST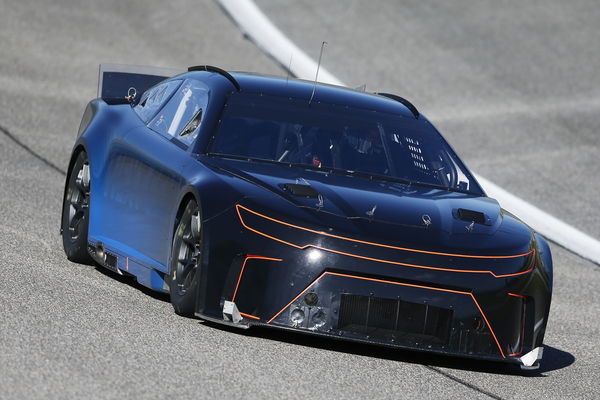 ---
---
Only a week after the 2020 Cup Series season ended, Martin Truex Jr and Kurt Busch were out at the Charlotte Motor Speedway. Not for an early pre-season, but to do some trial testing on the much-awaited 2022 NASCAR Next Gen car models.
ADVERTISEMENT
Article continues below this ad
The car impressed them and both drivers gave positive feedback about the same. However, they still reported a few issues that needed polishing, and Truex Jr's crew chief James Small highlighted some of those.
Small is quoted as saying, "It's an interesting beast. We started off on the ROVAL on Monday and both guys, Kurt and Martin, were complimentary of how well it drove around there.
ADVERTISEMENT
Article continues below this ad
"They had a lot of fun and then yesterday, we ran in the oval package and there's still a few challenges and bugs that they've got to iron out."
Martin Truex Jr and Kurt Busch were 'complimentary' of the car, says Small
Truex Jr's crew chief added, "But I'm sure they've still got a whole year to get on top of it so they're gonna work hard on that. And hopefully, we end up with a good product in the end."
Although the Next Gen cars have received praise, Small believes the cars driven in the two-day testing session are far from the finished product. He pointed out to the power steering system having some issues. However, he believes NASCAR will work upon those over next year.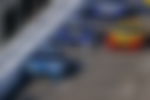 "Just some issues with the steering system you know the tires are different now, the compliance is so different. The feel that drivers get now is very, very different to what they've experienced in the past. So just trying to refine that and give them what they need. And in terms of the response from the steering, the power steering system as a whole."
"Think NASCAR have got some good ideas on how to fix that, I'm sure that will get ironed out real soon. Overall, they had a good time driving over the two days, it's done well," concluded Small.
Small throws light on the release date of the NASCAR Next Gen cars
ADVERTISEMENT
Article continues below this ad
He elaborated and said, "I don't know what the release date is. But I believe sometime in March or April is when they plan the manufacturers doing some wheel force testing and stuff like that. But you know, nothing set in stone, I think it's still a moving target as we speak."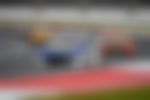 Although the Next Gen cars were scheduled for release in 2021, the pandemic put a spanner in the works. Ahead of a new era for NASCAR Cup Series, all drivers will be excited to get a feel of the new cars at the earliest.
ADVERTISEMENT
Article continues below this ad