Interesting Information and Big Plans Revealed for the NASCAR Next Gen Car in 2022
Published 02/08/2021, 7:00 AM EST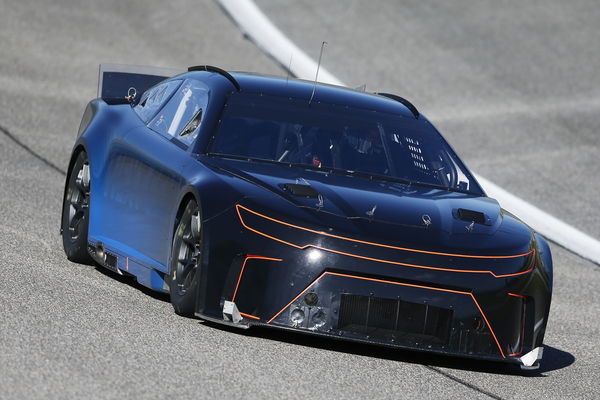 ---
---
The 2021 NASCAR Cup season is almost here, but there are plenty of eyes focused on 2022. To be precise, many are looking forward to the Next Gen cars that will make their debut. Recently, there were reports that the Next Gen cars could incorporate hybrid components in the future.
ADVERTISEMENT
Article continues below this ad
The good news is that the on-track development testing phase is finally complete. To make matters even better, the Ford, Chevrolet, and Toyota spec designs have all been approved. Initially, the cars were expected to make their grand debut this year in the Cup Series. Unfortunately, the COVID-19 pandemic threw a spanner in the works and forced a delay until 2022.
So far, everyone has run in a manufacturer-generic design. However, it featured several prominent features that deviated from the current Cup models. These included stock wheels and wheel wells, bodyside molding and character lines, hood design, and air exhaust vents incorporated into the rear bumper.
ADVERTISEMENT
Article continues below this ad
Admittedly, the cars won't have a complete overhaul, as they will still run an old engine in 2022. However, Ford Motorsports global director Mark Rushbrook revealed that the cars have the ability to change to powertrains in the future.
"We are excited about what is in the NextGen car in terms of architecture of the car and improving the relevancy with the independent rear end suspension and the steering system," he said.
"We are future-proofing the car to enable hybrid in the future as well. Think that is important as our road car cycles changes to be able to race hybrid in this car as well."
ADVERTISEMENT
Article continues below this ad
How will this bode for the NASCAR Next Gen car?
NASCAR President Steve Phelps has maintained from the beginning of the Next Gen car project that engine development would require a hybrid component. According to Rushbrook, the sole purpose of the car is to develop it for the showroom.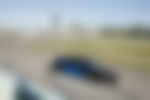 He acknowledged that the automotive world is quickly evolving. In addition to that, there is still massive competition between the manufacturers. Obviously, internal combustion engines are still important, because they are in use. However, there is a growing market for hybrids.
ADVERTISEMENT
Article continues below this ad
However, he declared that while hybridization is on the cards, the transition to full electric will be a lot slower. Obviously, this move is good for the sport in theory, but the question of when to introduce it still persists.