"International Takeover is Going Well" – Sunday's Race at Talladega Super Speedway Gets a Massive Green Flag from NASCAR Fans
Published 09/30/2022, 1:00 PM EDT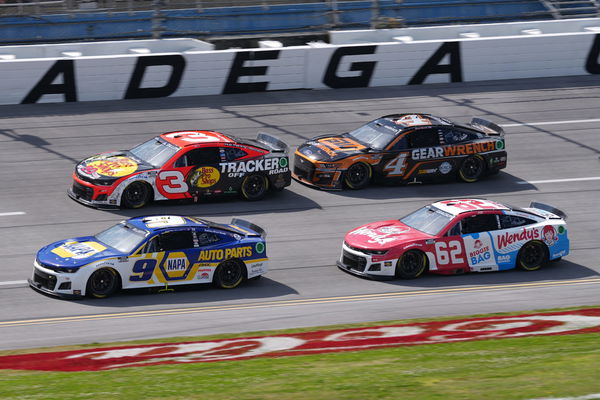 The YellaWood 500 will be the second race of the Round of 12. Scheduled on October 2, 2022, the race will take place at the Talladega Super Speedway. Being the biggest NASCAR oval, the 2.66-mile track is famously known as the "Big One."
However, apart from being the 'Big One', the track is quite challenging to conquer, making the races all the more enjoyable. And owing to this uniqueness of the oval, The Athletic's reporter, Jeff Gluck, recently shared an exciting observation for Sunday's race.
ADVERTISEMENT
Article continues below this ad
On his official Twitter account, Gluck revealed that people from across six continents had bought the tickets for the Talladega Super Speedway race. Moreover, over 70% of the attendees are expected to travel to Alabama for the event.
Excited about NASCAR races becoming a global affair, fans poured in their best wishes and appreciation for drivers and governing bodies. Furthermore, a few of them shared their stories of traveling to Alabama for the race.
Talladega is one of a kind. The Roval race seems to get a lot or international love as well. Quite frankly I think it is awesome fans are traveling to see races again.

— Damien Black (@DamienB88909414) September 30, 2022
My mom and couple of her friends left this AM and driving out from KC.

— Brandon Conrad (@Bcon1207Conrad) September 29, 2022
Yep, I drove down from Rhode Island. I'm 61 and the last race I attended in person was Talladega when I was 16. I was born and raised in Alabama so I am here to visit family. I am having surgery to have a brain aneurysm clipped on Oct. 20. My bucket list is to see Kyle Busch!🏁

— sheila sublett (@SheilaKennelly) September 29, 2022
and that's why the track has two dates.

— Dennis Stansfield (@DennisUltima) September 29, 2022
That, is remarkable. That 70% is probably a higher percentage than what the Super Bowl had for the same statistic. (Only because it was in LA to be fair)

— Zach (@aangozz) September 29, 2022
NASCAR's international takeover is going well

— Robbie Power (@Robbie_FJ_Power) September 29, 2022
I've met so many foreign visitors at Talladega I've lost count. It's a spectacle that people around the world know about.

— Rattlesnake (@RattlesnakeTex) September 29, 2022
This would be the second race at the 'Big One' this year. As earlier, in April 2022, the oval hosted the GEICO 500. The race concluded with Ross Chastain winning the second checkered flag of his NASCAR Cup Series career.
WATCH THIS STORY: "NASCAR Just Became the WWE" – Unfair Accusations Fly as Dale Earnhardt Jr's Nephew Jeffrey Takes Pole in Talladega
Moreover, the oval will again host two races next year, according to the official 2023 Cup Series schedule released by NASCAR. The Talladega Super Speedway will host the GEICO 500 on April 23, 2023. Whereas the YellaWood 500 will take place on October 1, 2023.
Talladega Super Speedway track facts
ADVERTISEMENT
Article continues below this ad
Anniston Insurance executive Bill Ward founded the biggest NASCAR Super Speedway. Due to its proximity to the airport and the availability of land, Ward found the location quite appealing. The 2.66-mile tri-oval course is 48 feet wide with 33-degree banking on the turns.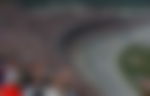 Many historic NASCAR events have been associated with the Talladega Super Speedway. NASCAR drivers like Bill Elliott May, Joe Nemechek, and Tyler Reddick have recorded the fastest pole speed on the track. Moreover, Mark Martin and Todd Bodine have driven their fastest races on this oval.
ADVERTISEMENT
Article continues below this ad
WATCH THIS STORY: The Scariest Moments at Talladega – Most Notorious NASCAR Track
Sunday's race at the oval will mark the 107th race at Talladega. Recently, in 2021, Bubba Wallace registered his first career win at the oval. Also, Dale Earnhardt Jr is famous for being the most successful driver on this complicated track.
Edited By: Pritam Priyedarshi