Is $200 Million Worth Jeff Gordon a Shareholder in $350 Million Worth NASCAR Team – Hendrick Motorsports?
Published 08/31/2022, 11:30 AM EDT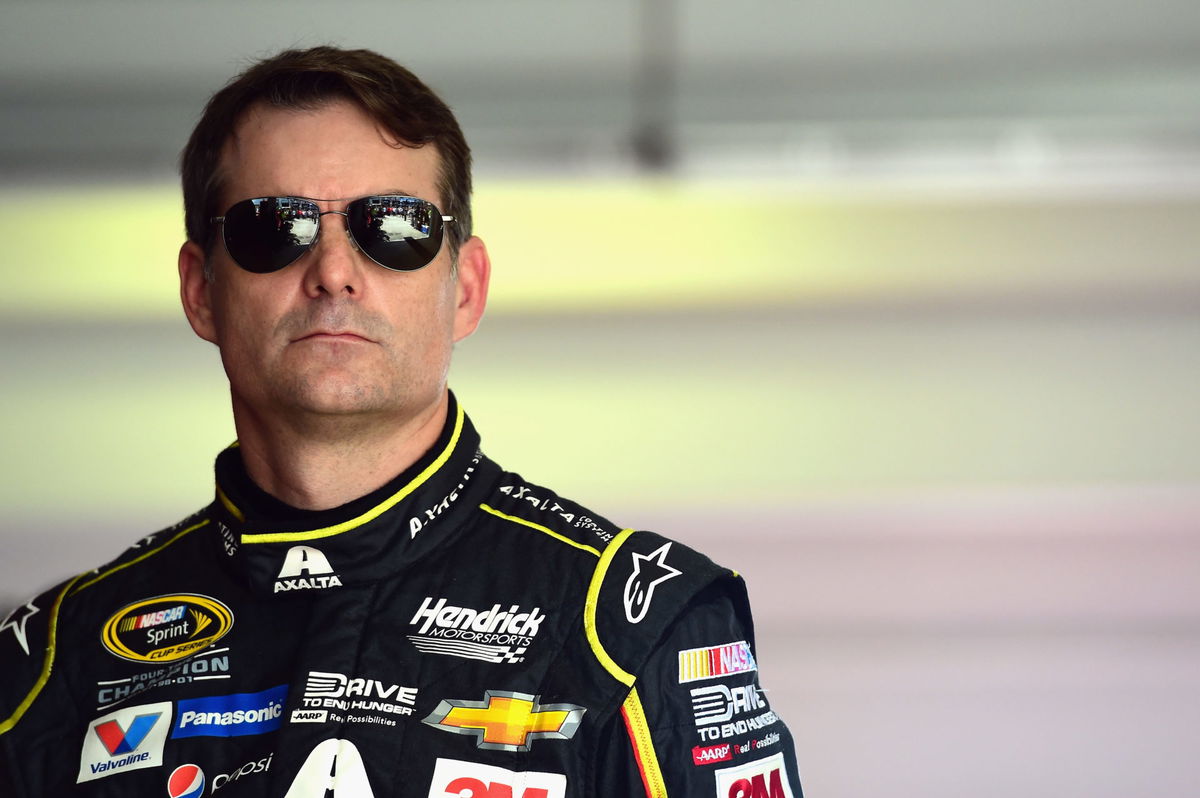 Jeff Gordon is one of those people who are so connected to the brand, the history, and even the future of NASCAR that it's hard to separate the two. Not only is Gordon one of the greatest to ever to do it, he's also one of the richest.
Second richest, to be precise.
Over his career, through his winnings and his other associations, Gordon has amassed an estimated net worth of $200 million, making him the second richest NASCAR driver.
ADVERTISEMENT
Article continues below this ad
This is largely because of his career-long association with Hendrick Motorsports, a company worth $350 million.
In fact, a part of the $350 million is also owned by Gordon because he is the part owner of the #24 team and the #48 team.
In 1999, Rick Hendrick and Jeff Gordon signed a deal that made the driver a co-owner of the #24 car.
"Jeff has reached a point in his career where he is ready to contribute in more ways, and our team is at a stage where his added involvement is both needed and welcomed," Hendrick had said.
"I know I have a great deal more to offer this team than just driving the car, and I am very excited about getting more involved," Jeff Gordon had said.
Jeff Gordon is a co-owner of Hendrick Motorsports and will be the No. 2 in charge as vice chairman underneath Rick Hendrick. Will that make it awkward with Hendrick son-in-law Marshall Carlson as team president? Gordon said no: pic.twitter.com/oi9FuWJuWv

— Bob Pockrass (@bobpockrass) June 28, 2021
With that being said, it can be concluded that Gordon, who is the Vice Chairman of HMS, the second in command to Rick Hendrick, is not just an employee of the company.
But neither is he a shareholder, not technically.
What he is, or the word that can be most aptly used to define his connection to HMS, is that of a stakeholder.
WATCH THIS STORY: Daniel Suarez Slams JGR, Who Previously Fired Him, for Kyle Busch Situation Amidst Talks of Replacing Him With "Ok" Ty Gibbs
Jeff Gordon could rise even higher in the Hendrick ladder
Hendrick Motorsports founder and owner, Rick Hendrick, hasn't shied away from admitting that when its time for him to step down into retirement, there'll be no doubt about his replacement, that there'll be no name other than the name of Jeff Gordon to fill in his role, his place, and his shoes.
"That's the way we're going," Hendrick said. "Whenever I finally step away, it'll be Jeff Gordon in my place."
Speaking about his relationship with HMS, Gordon emphasized in an interview how he's truly grateful to the team for all that they've done for him, and continue to do.
ADVERTISEMENT
Article continues below this ad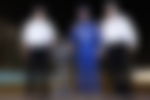 "I have so much respect for the organization in being not just an equity owner, but for what they've done for me, what that organization has done for my career," Gordon said.
The four-time champion also opened up on how he would feel when the day comes when he has to fill in the top spot at the company where he started as just a driver,
ADVERTISEMENT
Article continues below this ad
"If that day ever comes, I would be truly honored even though I don't think I could do the job that he's done, I would be truly honored to take that role on," he described.