Is Bubba Wallace Related to Former NASCAR Champion Rusty Wallace?
Published 04/12/2021, 1:55 PM EDT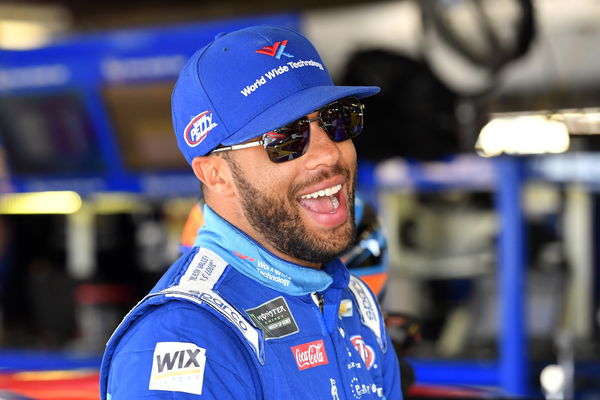 William Darrell "Bubba" Wallace Jr. is a full-time contender in the NASCAR Cup Series, driving the No. 23 Toyota Camry for 23XI Racing, and as a part-timer in the NASCAR Camping World Truck Series, driving the No. 11 Toyota Tundra for Spencer Davis Motorsports.
Wallace has been the solitary full-time African American driver in NASCAR's three series (Cup, Xfinity, and Truck) every year he has contended in them. He is the lone African American driver to win more than once in any of these arrangements, which has made him quite possibly the best African American driver throughout the entire existence of NASCAR.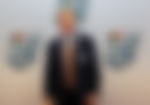 However, Bubba's stint in NASCAR isn't the first time that the Wallace name has graced the racetrack in this sport; the surname has already racked up a number of accolades in the past decades.
ADVERTISEMENT
Article continues below this ad
Russell William "Rusty" Wallace Jr. is a former American NASCAR driver. He was the 1984 NASCAR Cup Series Rookie of the Year and the 1989 NASCAR Winston Cup Champion. Before joining the NASCAR circuit, Wallace became famous for racing around in Florida, winning a couple of local titles. He was inducted into the NASCAR Hall of Fame in 2013.
A lot of NASCAR fans and enthusiasts have the same question – is Bubba Wallace related to the former NASCAR champion Rusty Wallace?
Well, unfortunately, no. The two racers are not related.
However, the two drivers did come together in 2018 to raise money for education and health care services for kids.
But Bubba Wallace finds the connection funny and even posted an image of a T-Shirt on social media that read "Darrell not Waltrip, Wallace not Rusty, Junior not Earnhardt."
ADVERTISEMENT
Article continues below this ad
The 2021 Season of Bubba Wallace with 23XI Racing
23XI Racing is owned by legendary basketball player Michael Jordan and Joe Gibbs Racing driver Denny Hamlin. Bubba Wallace was announced as the driver of the team on September 21, 2020. So far, Bubba Wallace has been part of just eight races with the team. Although, he has the ability to drive like Rusty Wallace but, till date, he has not been able to justify the 'Wallace' name.
ADVERTISEMENT
Article continues below this ad
Out of the eight outings in 2021, Wallace has been able to finish in 16th place as his best finish.