Is Jimmie Johnson Already Part of the NASCAR Hall of Fame Class?
Published 04/12/2021, 3:30 PM EDT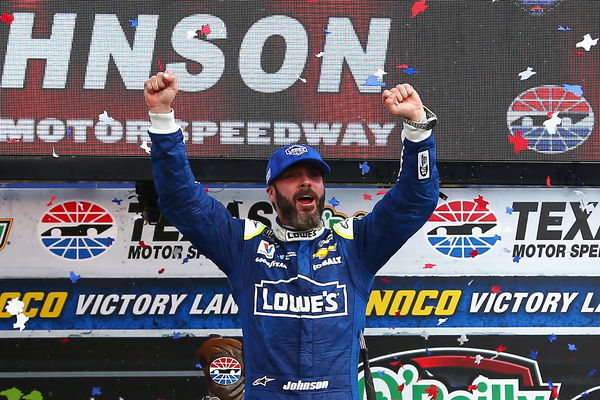 ---
---
Jimmie Johnson is, arguably, one of the greatest drivers to have competed in a NASCAR race. A seven-time cup champion, he retired from the sport at the end of the 2020 season, after racing for Hendrick Motorsports for almost 20 years.
ADVERTISEMENT
Article continues below this ad
He is tied with two legends of the sport, Richard Petty and Dale Earnhardt, for the most number of titles. However, he managed to achieve a feat that no one in NASCAR has; he is the lone driver to win five consecutive championship titles.
Other than his seven titles, the 45-year-old has 83 Cup Series victories, 232 top-five finishes, and 374 top-10s. Numerous NASCAR aficionados believe him to be one of the best NASCAR drivers.
ADVERTISEMENT
Article continues below this ad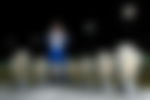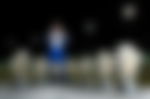 So, it's only fair that Johnson is inducted into the NASCAR Hall of Fame to commemorate his glorious career in the sport.
Jimmie Johnson not a Hall of Famer yet
Much to his fans' disappointment, the seven-time champion is not a NASCAR Hall of Famer yet. Unfortunately, he is not yet eligible to be inducted; he will only be eligible for entry in 2024.
As per eligibility criteria, drivers who have been in NASCAR for at least 10 years and retired for at least three years can be inducted into the Hall of Fame. Since 2014, the three-year rule is waived off drivers who have atleast a 30-year-long NASCAR career or are 55 years of age or more. Johnson is neither.
Given his long-standing career as a racer, one would've expected a man like Johnson to give up racing altogether after his retirement from the NASCAR Cup series. But he still has some racing left in him.
So, instead of retiring as a racer, he chose to switch leagues; Johnson now drives the No. 48 Honda as a part-timer for Chip Ganassi Racing in Indycar. In addition to that, he also competes in the IMSA WeatherTech SportsCar Championship driving the No. 48 Cadillac as a part-timer for Ally Cadillac Racing.
Jimmie is an inspiring figure in the NASCAR circuit. So, his retirement was felt across the paddock, and many NASCAR drivers lauded Johnson before his final race.
NASCAR Hall of Fame honors Johnson
Just because he hasn't been inducted yet doesn't mean that the NASCAR Hall of Fame failed to acknowledge Johnson's storied career. When he was set to retire from the sport, NASCAR Hall of Fame unveiled a special exhibit to honor the legend.
ADVERTISEMENT
Article continues below this ad
The exhibit, named "One Final Time," displayed his No. 48 Ally Chevrolet Camaro ZL1 1LE from his last NASCAR race alongside twenty of his firesuits and signature trophies.
"We're thrilled to offer two exciting new exhibits for fans and NASCAR lovers to enjoy," said Winston Kelley, Executive Director of the NASCAR Hall of Fame.
ADVERTISEMENT
Article continues below this ad
"Both of these exhibits give us a chance to honor the legacy of the sport and its most legendary competitors and contributors in unique ways, looking back to the past through 'Legendary Decades' and, with Jimmie Johnson, one of NASCAR's most recent superstars."