"It Gives People Who Haven't Earned a Voice, a Voice" – Hailie Deegan Has "Hate" for Twitter
Published 05/18/2022, 12:30 PM EDT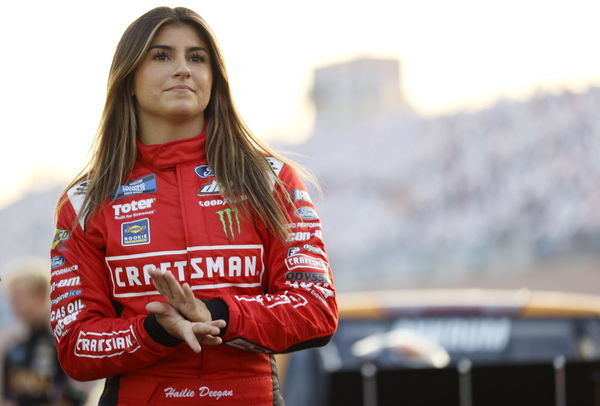 Hailie Deegan is without a doubt, one of the biggest names in modern-day NASCAR, and certainly the biggest when it comes to social media following. The Truck Series driver has a fan base in millions across all the major social media platforms.
 

View this post on Instagram

 
ADVERTISEMENT
Article continues below this ad
Recently, she opened up about which of the platforms she likes, and the one she completely despises.
"I love social media and I've loved it from a young age. I felt like it was fun showing my personality and like, showing people who I was and my journey. But I hate Twitter. I barely even go on it, just because I hate the negativity part of it. I like people who are positive and funny on social media. That's why I hate Twitter," she said in an episode of the Door Bumper Clear podcast.
 

View this post on Instagram

 
"I've pretty much focused on Instagram my whole life, just posting quality stuff, every single day, never missing it, always showing people my story of what's going on," she continued.
WATCH THIS STORY: Still Better Than Elon Musk NASCAR Fans Compare Kyle Busch To Elon Musk As He Reveals Some Big News
"And then TikTok, the reason I have so many followers over there is when COVID hit, and we weren't racing anymore, I had nothing else to do."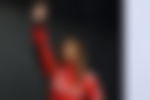 Hailie Deegan reveals what turns her off about Twitter
Further, Hailie Deegan went on to explain the specific reason why she doesn't like Twitter as much as her other social media platforms. "The reason why Twitter is so bad and so negative is because it gives people who haven't earned a voice, a voice," she said.
ADVERTISEMENT
Article continues below this ad
"It's the problem with Twitter. Usually, you have to earn that respect with people, for your opinion to be valued. And I feel like Twitter is the only place where you can say whatever you want, with only two followers and it could pop off."
ADVERTISEMENT
Article continues below this ad
So with all that in mind, which of the Hailie Deegan's social media accounts do you enjoy the most? Let us know in the comments below.
Edited By: Ranvijay Singh