"It Was a Win, a Success" – Dale Earnhardt Jr Gives His Verdict on the NASCAR Cup Series Dirt Race at Bristol
Published 03/31/2021, 3:45 PM EDT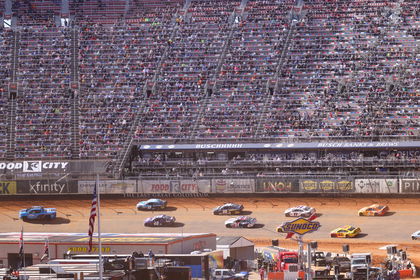 ---
---
During the NASCAR Cup Series dirt race on the Bristol dirt track this past Sunday, Hall of Famer Dale Earnhardt Jr was quite active on Twitter, expressing his excitement about the race. Earnhardt Jr was tuned in throughout the weekend, although he was not able to make it to the track to witness the action.
ADVERTISEMENT
Article continues below this ad
Dale Jr. missed out on driving a NASCAR race on dirt, as the Cup Series has only just made a return to dirt racing after 51 years. While the race itself was quite eventful and chaotic as well at times, Earnhardt Jr. declared it a success.
Speaking on the 'Ask Jr' segment of his famous show 'Dale Jr. Download,' the former NASCAR superstar gave his detailed views on the dirt race and its future in NASCAR.
ADVERTISEMENT
Article continues below this ad
While there are certainly improvements to be made, which is fair, Dale Jr. wants to see a lot more dirt racing in NASCAR in years to come.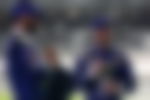 Dale Earnhardt Jr gives a 'thumbs up' to the Bristol dirt race
"I loved it. There's some, I'm sure, things to be learned and adjustments to be made to make the experience better," Dale Jr. said in response to a question. "But I think it was a win, it was a plus, a success. Something I want to see again," he added.
NASCAR already announced that Bristol will host the Cup Series dirt race once again in 2022. The next time around, the former Hendrick Motorsports wants to feel the electric atmosphere at the racetrack with a full-house in attendance expected by then.
While Dale Jr wants dirt racing to stay, he stressed that it is important to have it only at Bristol for a while. He sees potential in the idea and in dirt racing's future.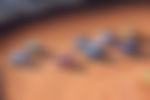 At the same time, he feels it is important to not get too excited and have multiple dirt races every year until all the issues are worked out.
Dale Jr. wants NASCAR officials to be careful with future plans
The 2022 season will also debut the NASCAR Next Gen car. Many drivers and teams already have doubts about the Next Gen machine's performance on dirt. Dale Jr. feels the officials should take things ahead cautiously.
"I hope that it's here to stay and I hope that it's just at Bristol.
"We got a new car coming into the sport in a year. Let's get the bugs worked out of this before we are taking it everywhere," he said further.
ADVERTISEMENT
Article continues below this ad
While the Cup Series is done with dirt races for the season, the Truck drivers will compete in the Knoxville dirt race. The 15-time 'Most Popular NASCAR Driver' award winner, Dale Jr, is excited to see what the race brings.
The common consensus for the Bristol dirt race seemed on the positive side. Dale Earnhardt Jr's comments also come as a great sign for the future of dirt racing in NASCAR.
ADVERTISEMENT
Article continues below this ad