"Its a Compliment" – Joey Logano on Kyle Busch's Insults
Published 05/27/2021, 7:00 AM EDT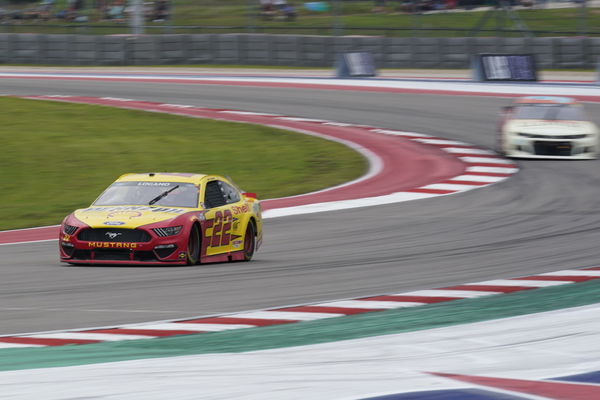 ---
---
Kyle Busch and Joey Logano are fairly fierce rivals in the NASCAR scene. In fact, the two of them have had many comings together on the race track and traded several barbs away from it. Recently, Busch took yet another swipe at the #22 Penske driver and called him 'two-faced'.
ADVERTISEMENT
Article continues below this ad
Logano responded, "He called me two-faced! I kind of laughed. Got called by my manager and he was like 'did you see this?'. He showed it to me and he looked really mad. I smiled and said, 'No! It's a great compliment'. He looked at me like, 'What are you talking about?'
"He's right, he's a 100% right. I believe its a compliment because he's saying that I can be a nice guy off the race track and I can be a total jerk when I go racing," he concluded.
ADVERTISEMENT
Article continues below this ad
Joey Logano admitted that it was better than being known as a jerk all the time. The driver also accepted that he needs to find a way to shut off his 'jerk' side on the race track.
Joey Logano is hoping for a good season this year
The Penske driver currently sits fourth in the championship with one win under his belt. As an added bonus, he triumphed at the inaugural Bristol Motor Speedway dirt race. Aside from a couple of hiccups, he has been fairly consistent this season and has not finished lower than 15th on a good day.
ADVERTISEMENT
Article continues below this ad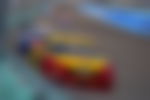 This weekend, the Cup Series paddock head to the Charlotte Motor Speedway. The driver has won there in the past and will be hoping to do it once again. However, the current season has been unpredictable and there have been multiple winners.
So, he question is, will there be a repeat winner or will we get a new visitor to Victory Lane? One thing is for sure, if Kyle Busch and Joey Logano end up getting in each other's way, this will be an entertaining NASCAR Cup Series season.
ADVERTISEMENT
Article continues below this ad