"It's a Cool Feeling" – Tony Stewart on Winning the Inaugural SRX Championship
Published 07/25/2021, 8:53 AM EDT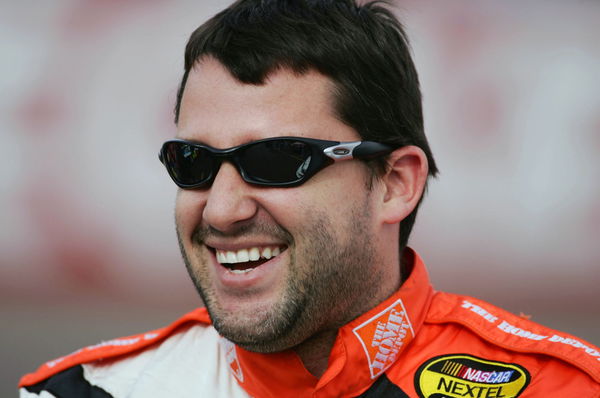 Last weekend, Tony Stewart had the honor of winning the inaugural SRX championship. This is the series that he helped conceive, so it is poetic to see him win the maiden season.
It is worth mentioning that nearly a year ago, the series began as a mere thought. Now the Superstar Racing Experience has wrapped up its six-race season and in a blockbuster fashion.
Speaking after the finale, Stewart said, "That's awesome! Back when IROC was still going on, I was fortunate enough to win the last IROC championship. So to win the last IROC championship and first SRX championship, it's a cool feeling.
ADVERTISEMENT
Article continues below this ad
"This is one of these nights where being the fastest guy isn't going to win you the race. The guy who figures out how to save their tyres, is going to win you the deal."
Where did Tony Stewart finish in the race?
At the Nashville Fairgrounds Speedway, the SRX series held its season finale. Unfortunately, it was not quite a clean sweep, as Bill Elliott and Helio Castroneves won the heat races. Meanwhile, Chase Elliott won the Feature race, ahead of Stewart and his own father, Bill Elliott.
ADVERTISEMENT
Article continues below this ad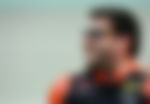 All throughout the three races, Tony Stewart was consistently in the Top 5. In the final race, 2nd place was enough for him to secure the championship.
In other words, Chase Elliott may have won the battle, but Tony Stewart won the war. Aside from this little venture, Stewart is also keeping an eye on his Stewart-Haas Racing Cup Series team.
ADVERTISEMENT
Article continues below this ad
Speaking of which, Aric Almirola gave them something to smile about when he won at New Hampshire. Truthfully speaking, the race was halted with eight laps left, but Almirola was in fine form at the track. Suffice to say, Tony Stewart must have been thrilled to see his driver reach Victory Lane.