"It's Going to be Tough" – Austin Hill on his Chances of Making the Truck Series Final 4
Published 08/11/2021, 12:16 PM EDT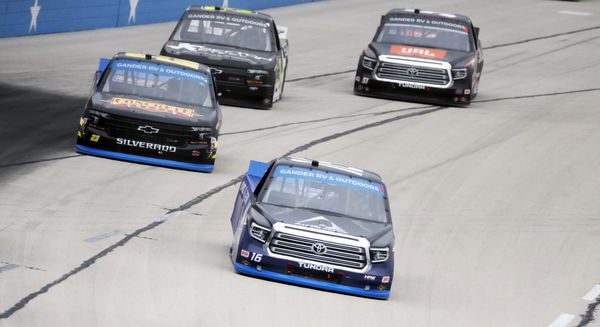 This season, the 2021 NASCAR Truck Series competition is very fierce, and Austin Hill knows he is in for a tough fight. Currently, John Hunter Nemechek is the championship leader, but Hill is right on his tail, along with Ben Rhodes, Todd Gilliland, and many more. Now that the regular season is finally over, the real battle can begin.
Speaking after the race, he said, "The competition is really good. It's been really good every year, but this year is going to be a challenge. It is going to be tough to get into the Final 4. Hopefully, we can get the monkey off our back that we had in the past two seasons in the playoffs. Obviously that's our ultimate goal, there are a few drivers that are going to be tough to beat.
"We think that we are one of the best teams out there right now."
ADVERTISEMENT
Article continues below this ad
Austin Hill also insisted that winning these last two races has meant a lot to him and his team. He knows that things will only get tougher for him.
Can Austin Hill win his maiden Truck Series title?
ADVERTISEMENT
Article continues below this ad
Without a doubt, he is definitely capable of winning the title. Hill has steadily been improving over the years, finishing 11th in 2018. However, he enjoyed one of his more successful seasons in 2019, racking up four wins and a fifth-place finish in the championship.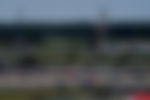 Last year, he finished the season in sixth place, racking up two wins in the year. However, he put in an incredibly consistent run of top 15 finishes in every race, barring four.
ADVERTISEMENT
Article continues below this ad
Now, he will be hoping to either win the championship, but Nemechek and Rhodes will be massive thorns in his side.