"It's Something I'm Dedicating Most of My Time to" – Jeff Gordon Reveals Plans of Racing Again as He Settles Into New Hendrick Motorsports Role
Published 03/16/2023, 5:41 PM EDT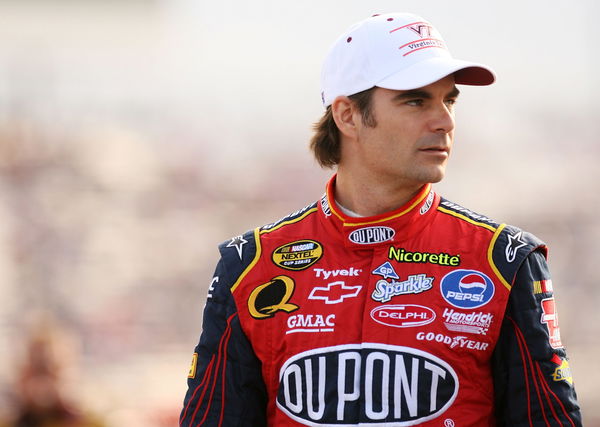 The Iron Man of NASCAR, Jeff Gordon, has fans hooked up to their screens to see if he is indeed coming back on the tracks. Certain hearsay has been doing the rounds about him racing again for the first time since his retirement in 2015. Being one of the biggest names in NASCAR's history and a legend loved by many, his return is much anticipated by his fans.
In the post-race press conference at the Phoenix Raceway, he answered all these speculations. Furthermore, he has also talked about his current priorities.
Is Jeff Gordon's return actually on the cards?
ADVERTISEMENT
Article continues below this ad
Jeff Gordon participated in a race last year which gave him a better perspective on his readiness. He made his decision crystal clear about the much-talked-about comeback.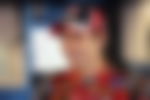 During the press conference, a journalist prompted him to talk about his plans for racing in near future. He answered, "I like to drive, love to get out there and run laps. I know I can't be as competitive as what I used to be.
"I prefer not to race."
Talking about the race he competed in last year, he said, "I did it. It reminded me why I shouldn't be out there racing [laughs]. Took all the fun right out of it as soon as I was two seconds off the pace."
He believes it is good for him to take delight in his position as the Vice Chairman of Hendrick Motorsports. Acknowledging Rick Hendrick to be a great mentor, he said, "On the business side working with NASCAR, tracks, others in the industry, it's something I'm dedicating most of my time to these days." 
Moreover, he also added that he has two kids and responsibilities towards his family. 
Even though he loves to be out on the track as before but according to him, he's not as competitive as he was before. So we guess it's better for him to do what he likes the best at present. Furthermore, he also talked about his team, Hendrick Motorsports in the conference.
Jeff Gordon is convinced of the team's success, despite the louver issue
Apart from talking about his racing plans, the four-time Cup Series champion also shared how he was pleased with the team's overall performance. He was of the opinion that the team members share a good rapport with each other and can rely on one another for anything. It is their hard work and fellowship that has resulted in all four cars finishing in the top 10, he believes. 
ADVERTISEMENT
Article continues below this ad
In addition to this, he also commented on the recent controversy surrounding NASCAR examining their car parts. He shared that it is something that has been disturbing them for a while. But he also clarified by saying, "We'll continue to just share all the facts and be transparent with NASCAR as we have been so far."
ADVERTISEMENT
Article continues below this ad
Watching Gordon behind the wheels again would have been a pleasure. His fans were keenly hoping for a comeback. Still, just his presence in the pit during the races and his media appearances are enough for fans to cherish. 
WATCH THIS STORY – $22.6 Million Hendrick Motorsports News Ignites Speculation; and Kyle Larson Might Have Played a Role in This
Edited By: Nischal Kandpal