"I've Made Some Poor Decisions"—Amid Chase Elliott Injury Drama, Tyler Reddick Talks About Almost Losing His Finger in Freak Accident
Published 03/12/2023, 8:41 PM EDT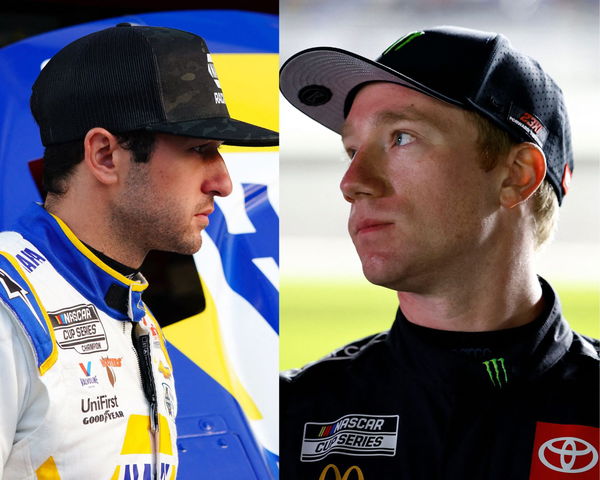 Everyone craves a life separate from their profession. NASCAR racers, who put so much on the line, deserve to spend their time off as they wish to. Or do they? Chase Elliott's recent snowboarding accident has triggered an avalanche of opinions on this matter. The freak accident has put him out of action for the foreseeable future and has also put his medical waiver in question.
Among the peers who talked about the incident and its fallout in detail were Tyler Reddick, Dale Earnhardt Jr, and Mike Davis. In a recent iteration of The Dale Jr. Download podcast, Reddick pointed out to Dale Jr that injuries can happen anywhere, even if one takes utmost caution, and opened up about one of his unforeseen poor decisions that could've taken his NASCAR career for a toss.
Watch This Story: Tyler Reddick dethrones Chase Elliott as the new "Road Course King" in Bubba Wallace's eyes
ADVERTISEMENT
Article continues below this ad
What was the mistake Tyler Reddick talked about?
During the conversation, co-host Mike Davis put forth a couple of questions concerning mistakes that drivers make that end up taking a toll on their careers. In response, the 23 XI Racing driver said, "[In the past,] I've made some poor decisions and not really thought about it."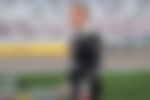 Though the #45 Toyota Camry driver has matured significantly, he disclosed that four or five years prior, he didn't care much about the consequences of his actions. He disclosed one such incident, saying, "I almost ripped my finger off, like, the day before of an Xfinity race, and had to have it in a sling."
ADVERTISEMENT
Article continues below this ad
Later on, he talked about how a driver has to be cautious whether indulging in adventure activities like snowboarding, mountain biking, and trail running, or in everyday activities like working out in the gym. He said, "Is it worth to go that extra 10 pounds on this deadlift and blow your back out?"
ADVERTISEMENT
Article continues below this ad
Hearing him talk about earlier mistakes, it's evident that the 27-year-old has matured beyond his years, though this cannot be said about all drivers of his age.
Edited By: Nischal Kandpal