Jake Paul Makes an Offer to "Piss*d Off" NASCAR Driver, Who Infamously "Mike Tyson-ed" Rival In a Fit of Rage
Published 10/01/2022, 7:00 AM EDT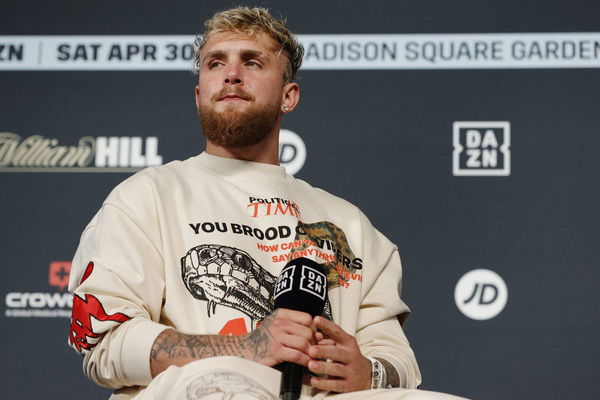 Following the recent disgraceful fight between drivers in NASCAR Late Model racing, celebrity boxer Jake Paul spoke about Andrew Grady, and how he aggressively beat up a fellow driver in a fit of rage.
ADVERTISEMENT
Article continues below this ad
Paul stated, "And it's looking like these NASCAR drivers are trying to get into the sport of boxing. Andrew Grady started beating the sh*t out of another NASCAR driver because he was pissed off about a crash. He quote-on-quote said, 'I just started Mike Tysoning him in the face.' Will we see Andrew Grady on an undercard?"
ADVERTISEMENT
Article continues below this ad
The actions of Grady were surely disgraceful, but this would not be the first or last time fights like these would be seen around the sport of NASCAR. There have been far worse fights in the past. However, Grady managed to stand out, since he was the only one seen on camera going on a full-on seemingly unprovoked assault. What was worse was that he decided to confess that he started "Mike Tysoning" his head. But as it stands, Jake Paul did make an offer to help Grady switch careers into boxing, which certainly feels like someplace he would fare better than whatever he is doing in racing.
What did Andrew Grady exactly do?
ADVERTISEMENT
Article continues below this ad
Grady managed to fall into disgrace after he took it upon himself to aggressively beat up a fellow NASCAR driver, who was still seated in his car.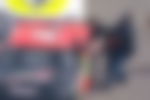 If Grady was to be believed, the driver of the 41 dive bombed him and then after the race apparently also gave Grady the bird. After receiving the finger, Grady seemed to have lost it and went on to beat the living daylights out of the other driver. During an interview, Grady stated, "He flipped me off! So I started Mike Tyson-ing his head."
ADVERTISEMENT
Article continues below this ad
WATCH THIS STORY: Kyle Larson Reveals He Is "Nervous" NASCAR Will Double Down on the Thing Hendrick Motorsports Teammate Chase Elliott Loves the Most
Later on, the other driver, Davey Callihan was spotted by the media, who then explained that he never flipped him off in the first place. Callihan states his innocence while stating that Grady decided to assault him seemingly out of nowhere.