Jamie McMurray Reveals Interesting Incident That Led to His NASCAR Return for 2021 Daytona 500
Published 01/22/2021, 5:00 AM EST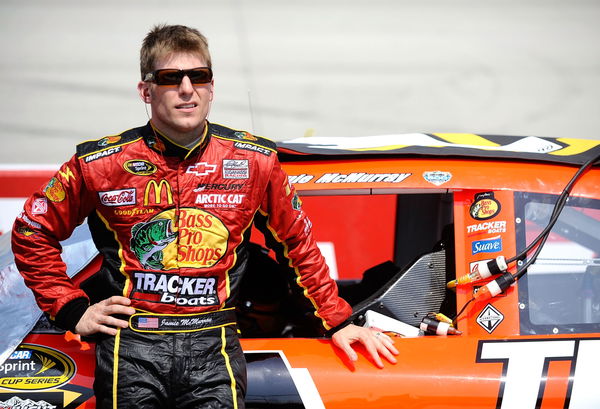 ---
---
Earlier this week, NASCAR veteran Jamie McMurray confirmed that he is back in NASCAR. To be precise, the driver revealed that he is racing in the 2021 Daytona 500 for Spire Motorsports. Recently, he spoke to SiriusXM NASCAR Radio about the move and the circumstances behind it.
ADVERTISEMENT
Article continues below this ad
He revealed that talks were well underway, at least 6-8 months before the announcement. At the time, he still worked for Chip Ganassi Racing and made a few appearances in commercials. At one instance, McMurray was at the Charlotte Motor Speedway and he was filming a commercial. Apparently, they were all in lockdown because of the COVID situation.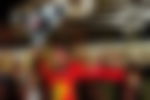 Jamie McMurray said, "Someone from the studio brought up the idea of me running the 500 and they laughed about it. They were like, 'There's no way you would ever do that'. To be honest, I haven't missed driving until this hit. We've been at home, and you kinda start missing a lot of things."
ADVERTISEMENT
Article continues below this ad
Jamie McMurray finally relented and agreed to make his NASCAR return
After a long and hard think, he finally agreed to race. Of course, there were many hurdles to cross and it took some time for everything to fall in place. First and foremost, it was trying to convince Spire Motorsports to get on board with fielding him. To be honest, the Spire charter is essentially a Ganassi car.
Furthermore, Spire and Chip Ganassi were going to share crew members. McMurray really wanted to race at Daytona since the 500 is a special event. He also revealed that he and sponsor AdventHealth want to give the viewers an insight into what the drivers go through in a race.
Admittedly, this is only a one-off appearance for Jamie McMurray. The 44-year-old retired after competing in the 2019 Daytona 500 and will be back in action after nearly two years away from the game.