Jeff Gordon Breaks Down the Kerb Debacle at Indianapolis Motor Speedway
Published 08/21/2021, 12:45 PM EDT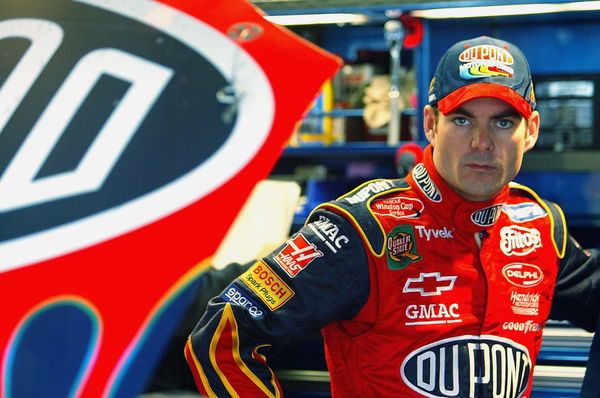 ---
---
Last weekend at the Indianapolis Motor Speedway, there was a massive hullabaloo about the road course track. Sometime in the middle of the race, one of the new kerbs got dislodged and chaos descended on the track. In the wake of the multi-car pileup, former champion Jeff Gordon analyzed the incidents and controversy.
ADVERTISEMENT
Article continues below this ad
Hendrick Motorsports driver William Byron triggered everything when he clobbered the kerb. After the race, the driver confessed that it felt like hitting a brick wall. For the drivers behind him, as soon as they hit that kerb, they were simply passengers in an uncontrollable crash.
In fact, the more they smashed the kerb, the greater the damage to the track and to themselves. In the end, the officials decided to remove the kerb in its entirety. Jeff Gordon hailed the move, especially when they kept the sausage kerb to prevent drivers from short-cutting the chicane.
ADVERTISEMENT
Article continues below this ad
What else did Jeff Gordon say about the incident?
He said, "If I had any complaint about anything, it's that I wish they had addressed this a little sooner. They saw this piece of metal peeling up, tearing off some splitters. I just wish that there was something more that could have been done. They missed it by 10 laps."
ADVERTISEMENT
Article continues below this ad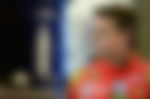 It is also worth mentioning that NASCAR president Scott Miller admitted that the race would have been cancelled. However, this was a last resort and would only happen if they did not remove the kerb. Once the red flag waved, they set about trying to remove the kerbs with crowbars.
He said, "Scott Miller of NASCAR said, had they not figured out a process to get rid of that kerb. There's a good chance that they would not be able to continue that race right there."
ADVERTISEMENT
Article continues below this ad
It was at that point that everyone realized that the kerb was made out of metal and not concrete. While this may have worked on the IndyCar drivers, NASCAR was a completely different story. Hopefully, the Indianapolis Motor Speedway will learn from this mistake and avoid such a debacle in the future.