Jeff Gordon, Dale Jr and Others Help NASCAR Move to the Top of Esports Viewership
Published 04/30/2020, 9:52 AM EDT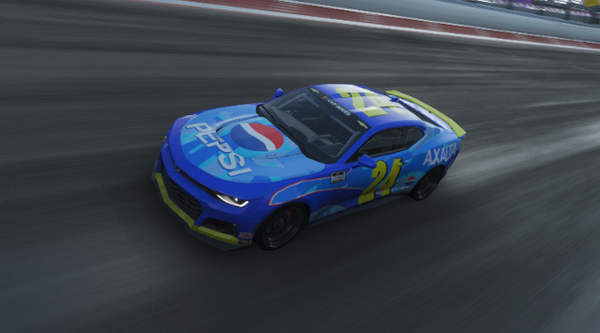 With actual NASCAR racing at hold virtual racing has become all the rage right now. The iRacing Pro Invitation Series features top Cup drivers like Jeff Gordon, Dale Jr, Kyle Busch, and many others, who are pulling huge viewership for the series.
ADVERTISEMENT
Article continues below this ad
Esports journalist Manny Anekal posted a tweet revealing the 'Esports TV rating' for the last few weeks. NASCAR and iRacing events top the chart with the Pro Invitation Series races. NBA 2K Esports event was a distant second and Indy virtual racing third. These numbers are very encouraging for the NASCAR Esports ppl and a concern for everyone else. The way in which eNASCAR is dominating is unprecedented and it is interesting to see what makes it so popular.
ADVERTISEMENT
Article continues below this ad
Last month's virtual race at Texas Motor Speedway stands at number one with 1.33 million views and the latest virtual Talledega stands second with 1.24 million views. The other 3 Pro Invitation Series Races complete the top five. Additionally, the top ten has nine NASCAR related events, each with more than 500,000 views.
ADVERTISEMENT
Article continues below this ad
NBA 2K is the second most popular Esports event with only a fraction of NASCAR's Viewership. Other major sports like Indy, NFL, and F1 Esports also feature on the TV Rating list. iRacing is the single largest platform for the Esports events with literally no other competitor insight.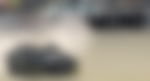 Jeff Gordon and Bobby Labonte fighting it online makes for an interesting watch
ADVERTISEMENT
Article continues below this ad
Many former champions have returned for the Pro Invitation Series. Every week there is a new addition to the list and the races get more exciting. Last week Jeff Gordon joined the grid to take on a virtual Talladega circuit along with current top guns like Kyle Busch and Jimmy Johnson. The involvement of many top racers is one of its kind and it gives a superior experience to the fans.