Jeff Gordon Once Unleashed on "F**king Stupid" Hendrick Motorsports Teammate Dale Earnhardt Jr
Published 08/03/2022, 1:45 PM EDT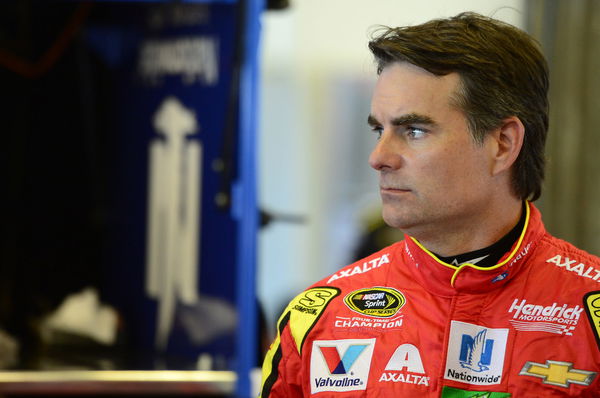 Back in the day, Dale Earnhardt Jr. and Jeff Gordon were teammates at Hendrick Motorsports. While both the drivers were quite popular for their own reasons, the two made quite a good pair of friends. However, they had their battles on track, like all other drivers. But there was this one time when race aggression got the better of Gordon.
ADVERTISEMENT
Article continues below this ad
And the driver of the #24 car cursed out Dale Jr. for something that probably wasn't his fault.
Earnhardt Jr. got the faster line and made a move on Gordon and overtook him. But the four-time Cup Series Champion didn't take it too well. In fact, he threatened to wreck him.
ADVERTISEMENT
Article continues below this ad
A very frustrated Jeff said, "Tell the fu*king 88 he can thank me later for not wrecking him. So fu*king stupid."
Race aggression is very normal, but Dale Jr. is probably not in the wrong here. He had the speed, the faster line and a nice draft, and he made a move on the #24. But what do you think? Was he wrong?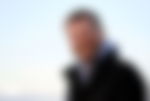 But despite the race issues, Gordon and Earnhardt Jr. remain good friends, as Jeff agreed to fill in for Junior when Mr. H needed him.
Jeff Gordon Helped Dale Earnhardt Jr. When He Couldn't Race
Dale Earnhardt Jr. had to sit out in the Brickyard race back in 2016 because of concussion-like symptoms that the driver developed after a few crashes. So Rick Hendrick reached out to Jeff Gordon when he was on a vacation and really unwilling to race, after his retirement. However, he said yes because it was Dale Jr.
Gordon said, "We were at this restaurant, having a great time, drinking some Rosé, having lunch with some friends from America that know a little bit about racing but not a lot. So, they're saying 'how is it, man? You're not in a car anymore'"
His friends asked, "What if one of the drivers had an issues? Would you step back in a car?"
ADVERTISEMENT
Article continues below this ad
But Gordon was really not into racing at that point and said, "Well, I really don't want to. I'm good for a while, I don't have the itch to drive now. I'm enjoying life."
Everything changed as soon as he got to his hotel, though. He got a call from Rick Hendrick, asking him to fill in for Junior.
To which Gordon replied, "I didn't even hesitate after that. It's Brickyard, it's rick, it's you [Dale Jr.], and I'm like yeah, I'm there."
ADVERTISEMENT
Article continues below this ad
WATCH THIS STORY: Kyle Busch's Lack of Gratitude and Lack of Time Theorized as Reasons Which Will Lead to Failure in the $25 Million Sponsor Hunt
In the end, what's important is that the two stayed good friends and helped each other out.