Jeff Gordon to Be Back in the Studio After a Virtual Nascar Comeback That Lasted a Few Weeks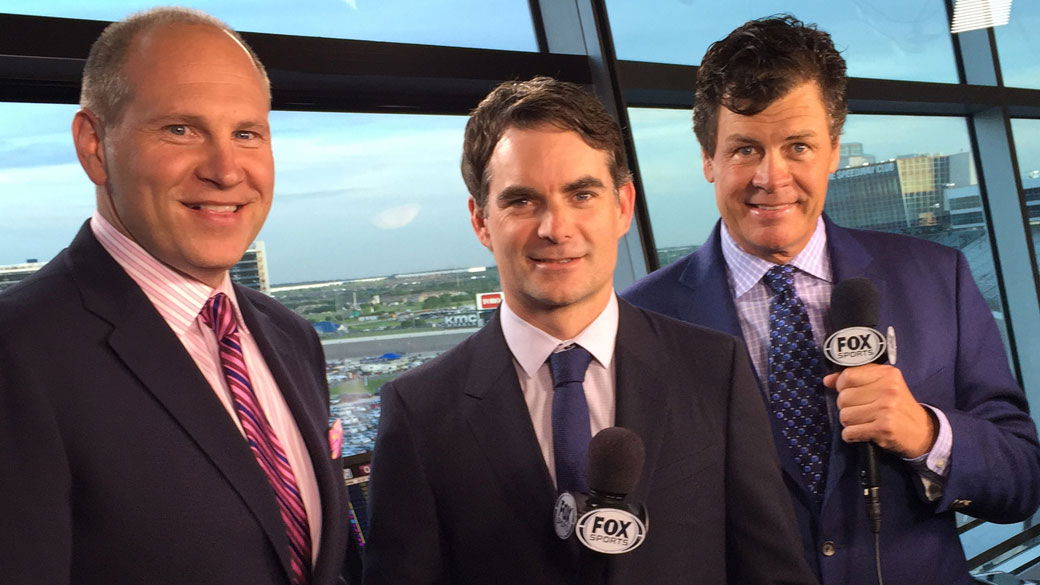 NASCAR legend Jeff Gordon will return to his media roles at Fox after a few weeks of racing cars on virtual tracks in the Pro Invitation Series. The former driver made a special comeback to participate in the iRacing Pro Invitation Series races.
Fox recently revealed the broadcasting details of the Sunday race at Darlington. Jeff will be back in the 'Fox Sports' studio with Mike Joy and Larry McReynolds. It will be the first broadcast after almost 10 weeks. A special edition of NASCAR Race Hub will run before the race starts on Sunday. It will go live at 3 PM ET. Additionally, Fox has revealed their detailed plan for the whole race week which can be seen on their website.
Former NASCAR champion and Hendrick Motorsports executive Jeff Gordan joined the week's iRacing Pro Invitation Series Race on Sunday, April 26 at a virtual Talladega Superspeedway.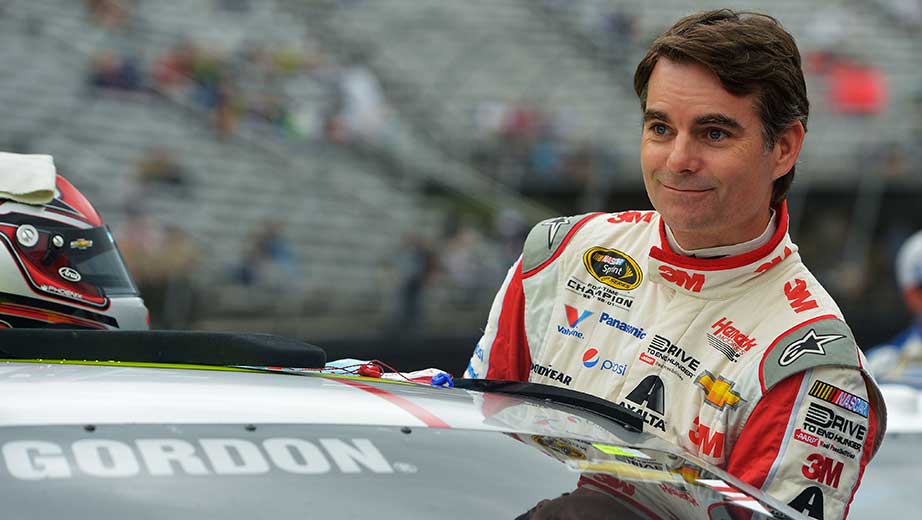 Before joining the Fox team as a media personality he drove the No. 24 Chevrolet for Hendrick Motorsports in 23 full-time NASCAR Sprint Cup Series seasons from 1993 to 2015.
Jeff Gordon racing again in NASCAR pushed the TV viewership of the series
The iRacing Pro Invitation Series had top Cup drivers like Jeff Gordon, Dale Jr, Kyle Busch, and many others. And they are pulling huge viewership for the series in the 'Esports TV rating' for the last few weeks. NASCAR and iRacing events top the chart with the Pro Invitation Series races. In addition, the way in which eNASCAR is dominating is unprecedented and it is interesting to see what makes it so popular.
Jeff Gordon joined the grid to take on a virtual Talladega circuit along with current top guns like Kyle Busch and Jimmy Johnson. The involvement of many top racers is one of its kind and it gives a superior experience to the fans.
Read More: Funniest Advertisements featuring Jeff Gordon, Dale Jr, Kevin Harvick, and Others