Jeff Gordon's "Very Safe" Take On NASCAR in 1998 Came Undone as Dale Earnhardt Tragedy Shook the Sport Three Years Later
Published 11/27/2022, 6:30 PM EST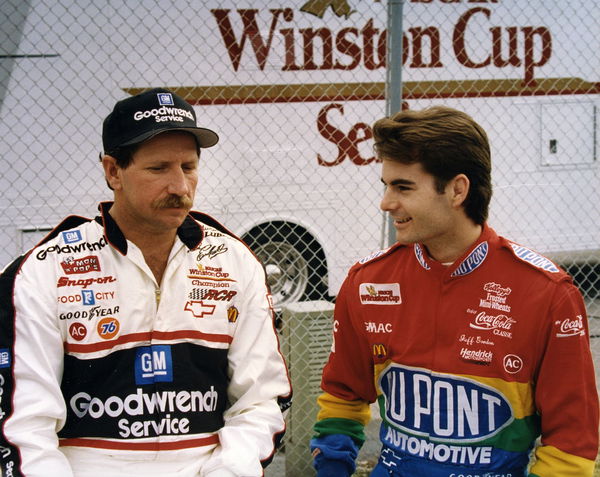 The late 90s for NASCAR could pretty well be described by that one line of dialogue from Inglorious Basterds, "Cousin, business is a-boomin". The sport was flying high in terms of its popularity and racing which was majorly because of figures like Jeff Gordon and Dale Earnhardt,
In fact, the young Hendrick Motorsports driver confessed his pride in being a NASCAR driver just because while it had its moments of dangerous incidents leading to high entertainment value, it was still safe for those inside the stock cars, a very tough combination indeed.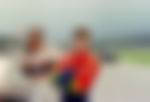 ADVERTISEMENT
Article continues below this ad
Speaking in an interview from 1998, Gordon responded to a question about a part of race fans tuning into the sport for the wrecks and crashes.
"There's definitely a lot of them that are out there and that's why I am proud to be associated with NASCAR which is very safe. These are the safest types of racecars that you could be in," Gordon said.
"But there are crashes, there's a lot of contact that happens out there, but we rarely have a serious injury."
WATCH THIS STORY: Kevin Harvick Breaks Hendrick Motorsports Legend Jeff Gordon's Record in Sonoma
"Very safe" take of Jeff Gordon, unfortunately, went obsolete just three years later
While Jeff Gordon had a lot of conviction in his voice when he expressed his pride in NASCAR for their safe racecars, it was inside the same racecar in a NASCAR race that his greatest rival, and arguably the greatest driver to race in the sport, Dale Earnhardt, died in an accident.
Earnhardt's death just three years after Gordon's interview at the 2001 Daytona 500 shook the NASCAR world to its very core.
And that is an understatement.
ADVERTISEMENT
Article continues below this ad
However, what came out of that was a revolution in terms of safety in NASCAR.
The passing of the Intimidator forced the governing body to really make the racecars as safe as possible on all fronts, even if it meant leveraging the entertainment value of the sport.
Since then, it could be said that stock car racing has been a  dance on a fine line with safety in one hand and entertaining racing in the other.
ADVERTISEMENT
Article continues below this ad
But another way to look at it would be; that's really the beauty of NASCAR.