"Jesus turned water into wine not his teammate into the fence" – NASCAR Fans Balk at Kyle Busch's Replacement Ty Gibbs' Audacious Claim
Published 10/30/2022, 10:15 AM EDT

Follow Us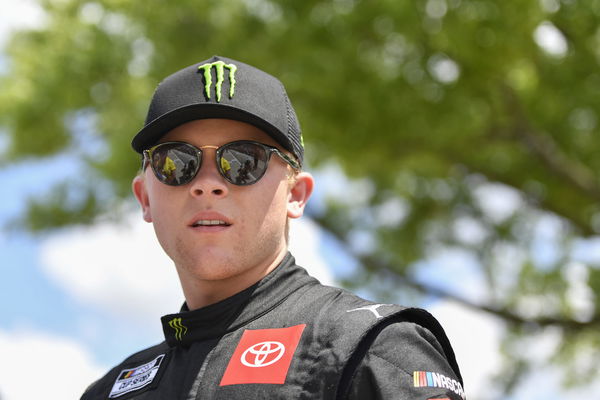 Ty Gibbs strikes again! Martinsville Speedway gave haters of Joe Gibbs' grandson another example of why the community dislikes him. Because this time, he intentionally wrecked his own teammate out of the lead to take the chequered flag at the short track. Naturally, he got more backlash for the move than praise, but he justified it by comparing himself to Jesus.
The fans are not gonna like this one.
ADVERTISEMENT
Article continues below this ad
Gibbs, Brandon Jones, and Noah Gragson went 3-wide with two laps to go at Martinsville. But Joens takes the lead right before the white flag was waved, with the #54 behind him. Gibbs proceeded to tag his own teammate in the #19 car and spin him out to take the win at the short track. Obviously, the fans were pissed, as he was showered with boos the second he crossed the line.
But Gibbs has a justification for it. He said, "Jesus was hated first and among all the people. So, that's a part of it. I feel like silencing out the crowd is what you have to do as an athlete. And I feel like some of the best people are gonna be boo'd and that's a part of life,"
So, Ty Gibbs' way of reflecting on his actions is by comparing himself to Jesus. Obviously, the race fans didn't take that justification. In fact, many took shots at him for turning his own teammate.
If I remember correctly Jesus turned water into wine not his teammate into the fence

— Aly Dawson (@alydawson14) October 29, 2022
Ty Gibbs literally compared himself to Jesus on Sirius XM. WTF #NASCAR

— Daniel Kriete (@DanielKriete4) October 29, 2022
Listening to @SiriusXMNASCAR and this boy just compared himself to Jesus saying they booed Jesus first and they just booed me. Ty Gibbs needs to take several seats.

— Lindsey (@lindseybenet) October 29, 2022
If Ty Gibbs wants to compare himself to Jesus, then maybe Brandon Jones should do him a favor and nail his car ontop of the turn 2 wall next week at Phoenix

— Koop Designs (@koop_designs0) October 30, 2022
What the actual fuck is this? @TyGibbs is actually trying to draw parallels between himself and Jesus? By saying *checks notes* "Jesus was hated first…" He was also the exact opposite of a spoiled, self-centered, egotistical child, Ty. And they crucified him for it. Shut up. https://t.co/Th7cZ5ZH8z

— Robert Riddle (@RobertRiddleIN) October 29, 2022
Ty Gibbs comparing himself to Jesus is a new level of narcissism

— Matt Vecchio (@mvecchio81) October 30, 2022
What??? Pretty sure Jesus is saying "This one's on you kid, leave me out of it"

— Jamey216 (@jamey216) October 29, 2022
Funny enough, plenty of fans brought Kyle Busch in the conversation, as they joke about Gibbs overtaking him as the most hated JGR driver.
Unfortunately, the sad side of this mess remains. Brandon Jones had a great race, fought and maintained his car to the top of the field on a track as tricky as Martinsville. All effort only to be knocked out by his very own teammate, who he considered a friend.
Brandon Jones has lost all respect for Ty Gibbs
A heartbreaking result for Jones, despite giving it his all at Martinsville. Although he is going over to JR Motorsports next year, he wants to maximize the #19 Toyota Supra. And he was in perfect position to get a win, but his own friend and teammate took him out at the last lap.
ADVERTISEMENT
Article continues below this ad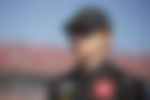 Of course, Jones was heartbroken, but he also admits to have lost all respect for Gibbs' grandson.
A disheartened Brandon Jones said, "Me and Ty have always been kind of friends, but lost all respect today. I know a lot of guys on pit road have for him. So I'm looking forward to getting first to Phoenix and trying to win that race, but then transitioning over to JRM next year. I'm gonna have a good time over there."
ADVERTISEMENT
Article continues below this ad
WATCH THIS STORY: 5 Times Ty Gibbs Gave Ross Chastain A Run For His Money As He Made Enemies
It really is very unfortunate for the driver of the #19 car more than anyone. But does Joe Gibbs himself have anything to say for his grandson's actions? Would you want to hear from the owner himself? Let us know in the comments.