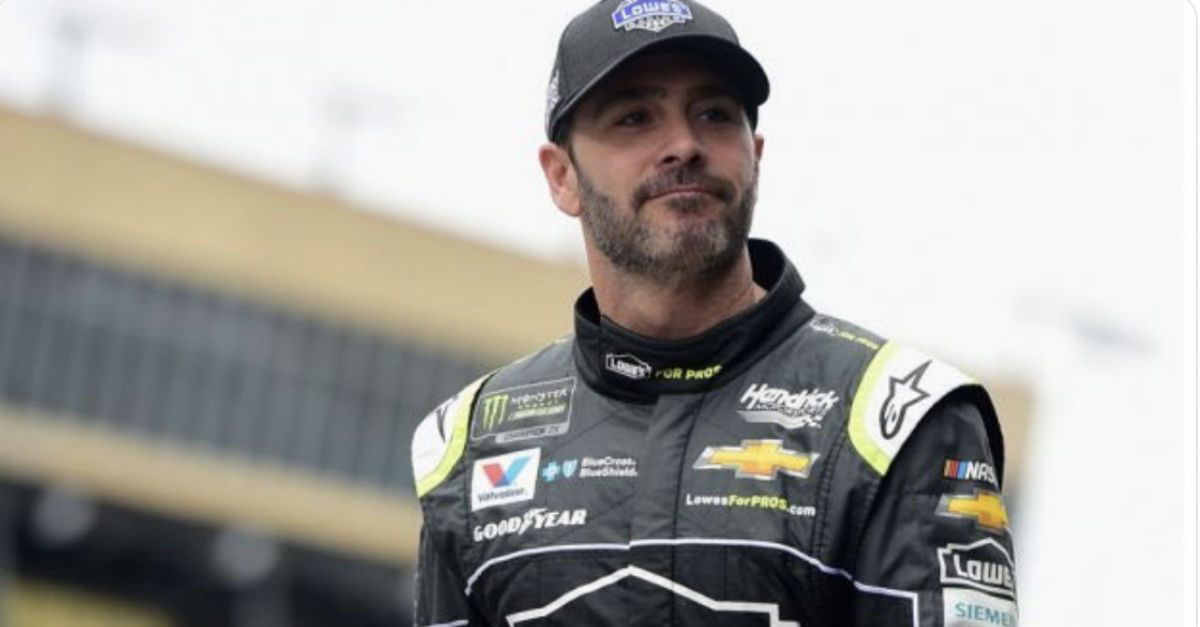 Top NASCAR drivers Jimmie Johnson and Bubba Wallace join others in condemning the George Floyd 'incident'. Multiple sportspersons from across the world have come out in support of the protests that have erupted across the United States.
Yesterday, Seven-time Cup Series champion Jimmie Johnson voiced his concerns regarding the same. He said in an interview with NBC Sports that he is in for peaceful protesting.
In the interview, he was asked about the protests after Floyd's death. Johnson replied, "I've watched it all. The circumstances are just crazy and unacceptable. I am for protesting, peaceful protesting. And I hope there's more of that tonight. I know there are concerns, especially in the Charlotte area, near my home, that they will be protesting tonight."
After that, he said, "The message needs to be clear, but I think being peaceful is really the right way to send the message here. I hope everybody stays safe."
Additionally, NASCAR Xfinity Series champion, Tyler Reddick writes, "I want to let everyone know out there, I hurt with you and I stand with you."
I want to let everyone know out there, I hurt with you and I stand with you. #BlackLivesMatter #ICantBreathe #GeorgeFloyd #JusticeForFloyd #SystematicOppression pic.twitter.com/45HSXYvwlP

— Tyler Reddick (@TylerReddick) June 1, 2020
After Sunday's race, Clint Bowyer gave his statement on Floyd's death. He said, "It's very sad. Heart goes out to everybody involved. Just praying for everybody. It's very sad to see every angle, every aspect, everything you're seeing. Very, very sad."
Earlier, multiple NASCAR drivers including Bubba Wallace, Daniel Suarez, Tyler Reddick, and Ty Dillon have posted their messages supporting the protests on Twitter.
I feel pain, disappointment & anger everytime I see the horrible video of George Floyd pleading for his life.
He deserved better, black people deserve better, humanity deserves better.
We live in the 21st century. When will racism & prejudice stop?#justiceforfloyd #icantbreathe pic.twitter.com/jYBsiEaKjQ

— Daniel Suárez (@Daniel_SuarezG) May 28, 2020
Jimmie Johnson joins Serena Williams and LeBron James in support of the protest
Numerous athletes commented on Floyd's death and the protests. Tennis star Serena Williams, NBA's LeBron James, and Formula 1 world champion Lewis Hamilton are some of the major celebrities protesting openly against the killing of George Floyd.
George Floyd was a victim of police brutality in Minneapolis. And multiple protests are erupting across the county after his death. In many cities, the protests are turning violent with multiple incidents of vandalism and robbery.
Recently, Former NASCAR driver and team owner Jimmy Means came under fire on social media for his remark on the incident. He later apologized for his comment.
Read More: NASCAR Team Owner Apologizes for Controversial Remark on George Floyd Protest