Jimmie Johnson Comes Out With a Statement That Will Delight NASCAR and Hendrick Motorsports Fans Alike
Published 06/22/2022, 5:57 AM EDT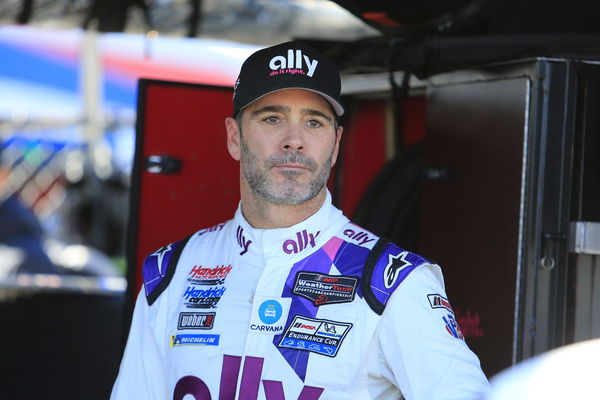 When NASCAR and Hendrick Motorsports announced the news of going to Le Mans next year, the speculation went into overdrive mode as to who would be the drivers who'd be behind the wheel of the Next-Gen car in the South of France. Now it seems like we have at least one name. A fella that goes by the name of Jimmie Johnson.
In a recent interview, the seven-time Cup Series champion spoke about his interest from his end as well as the other end for him to take part in the prestigious endurance race.
ADVERTISEMENT
Article continues below this ad
"I feel like the interest is really high on both sides," he said. Johnson added that as of now, they haven't been able to work anything formally since the schedule of the INDYCAR season is still under wraps.
"I want to go to Le Mans. It would be an amazing experience to go with Hendrick." He continued. "I certainly have a ton of interest to do it. We're just still waiting for that first domino to fall."
Jimmie Johnson has crucial advice for NASCAR fans
It's no secret that NASCAR fans can be very rigid when it comes to giving other forms of motorsports a try, particularly when it comes to those that are considered direct competition to their own sport.
However, Jimmie Johnson has some advice for them.
ADVERTISEMENT
Article continues below this ad
The former Hendrick Motorsports driver urged the NASCAR fans to "come and experience" an INDYCAR race in person. He explained how, while the TV does a good enough job of capturing the sport, the energy of an in-person experience is simply different.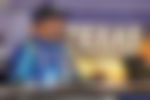 "I think it's a nice change of pace and the fact that IndyCar is so focused on the fan experience. I think that our NASCAR fans would really enjoy a change of pace and would enjoy an IndyCar race," he said.
ADVERTISEMENT
Article continues below this ad
"Give it a try."