Jimmie Johnson Congratulates Former Crew Chief for Joining the '700 Club' in NASCAR
Published 09/13/2020, 6:36 AM EDT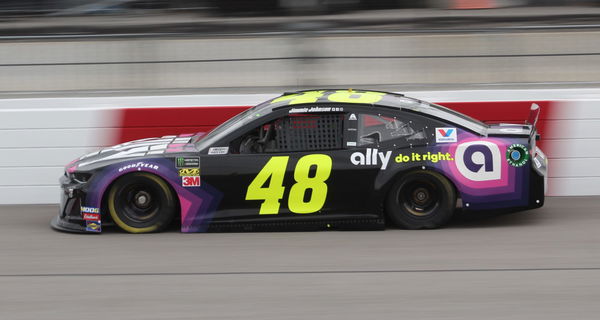 Chad Knaus did not have the best of outings as William Byron's Crew Chief at Richmond Raceway, as they finished in 21st place. However, Knaus had a lot to be proud of as it was a milestone NASCAR appearance for the legendary Crew Chief. As the green flag was waved at Richmond and Byron took off, the moment marked a 700th NASCAR start for Knaus, former Crew Chief of Jimmie Johnson.
Knaus is currently in his 17th appearance in the NASCAR playoffs. Setting a legendary partnership with Jimmie Johnson, Knaus won seven Cup Series titles as his Crew Chief, the second-most number of titles in NASCAR. Those seven titles also came with 81 race wins.
The legendary driver himself congratulated his former teammate.
ADVERTISEMENT
Article continues below this ad
Chad Knaus' partnership with Jimmie Johnson
Their partnership started in 2002 and ran for 17 seasons. Prior to leading Johnson's No. 48 team at Hendrick Motorsports, Knaus worked with Casey Atwood and Stacy Compton in the 2000-01 seasons. Knaus and Johnson won five consecutive championships from 2006 to 2010. The other two championships came in 2013 and 2016.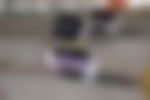 Recently, Knaus and Johnson were involved in a battle to make the Cup Series playoffs. Knaus and Byron won the battle but Knaus' comments before the deciding race a few weeks ago, showed the level of respect between him and Johnson.
"I'm hoping Jimmie makes it. I hope the man goes out there and wins the championship honestly. That would just be spectacular to be able to do that. And knowing that I'm a part of that would be really really awesome right," Knaus said before the regular-season finale at Daytona International Speedway.
ADVERTISEMENT
Article continues below this ad
Hoping for a Daytona repeat at Bristol race in playoffs
ADVERTISEMENT
Article continues below this ad
Knaus used all his experience to guide Byron to victory at Daytona, their first together. It was also Byron's first-ever NASCAR Cup Series race win. That was also Knaus' first victory with a driver other than Johnson, something he said he aimed to do.
The 49-year-old will aim to repeat the heroics at Bristol Motor Speedway next week. The No. 24 team at Hendrick Motorsports currently sits one place outside the 12-driver cutoff for the next round of the playoffs. They were in a similar position before their win at Daytona.