Jimmie Johnson Excited for Denny Hamlin and Michael Jordan's NASCAR Project
Published 09/22/2020, 11:40 AM EDT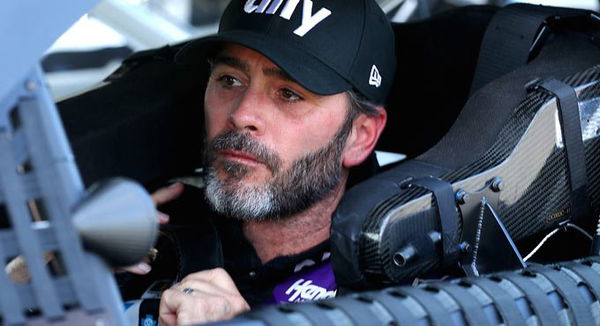 ---
---
Earlier today, Denny Hamlin and NBA legend Michael Jordan announced that they were setting up a new NASCAR team. The two have already nominated Bubba Wallace for their 1-car team and are eagerly waiting for 2021. And what's more, Hendrick Motorsports legend, Jimmie Johnson, is also excited about their new venture.
ADVERTISEMENT
Article continues below this ad
In addition to him, the likes of Chase Briscoe tweeted about the news and seemed thrilled. A few others in the NASCAR community also reacted to the news, and it was generally positive.
ADVERTISEMENT
Article continues below this ad
There was also an amusing exchange between golfer Bubba Watson and Hamlin. In jest, Watson asked if there was room for him to make it a double Bubba team.
It is also worth noting that Jordan will be the first African-American majority owner in NASCAR. Without a doubt, the stock car racing series will be in esteemed company in 2021.
What next for Jimmie Johnson, Bubba Wallace, and Denny Hamlin?
Sadly, the 7-time Cup Series champion may not get a chance to be in the same paddock as Jordan. Jimmie Johnson is stepping away from full-time racing at the end of the current season.
Instead, he is set to race in the IndyCar series for the coming season. Johnson is already a record-setter and is tied with Richard Petty and Dale Earnhardt for the most Cup titles. Not many have come close to that tally.
Coming back to Bubba Wallace, he and Denny Hamlin are eager to close out the 2020 season. The latter is determined to bridge the gap to Kevin Harvick and try to challenge him for the crown.
This may seem difficult unless something dramatic happens in the remaining races. The next race for the NASCAR paddock is the Las Vegas Motor Speedway. Talladega, Charlotte, Kansas, Texas, Martinsville, and Phoenix will close out the 2020 NASCAR Playoffs.
ADVERTISEMENT
Article continues below this ad
Once that happens, Bubba Wallace and Denny Hamlin can look to the future.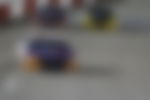 The six-time NBA champion is set to serve as the principal owner of the team. Meanwhile, Denny Hamlin will accept the role of a minority partner since he is driving for Joe Gibbs Racing.
ADVERTISEMENT
Article continues below this ad