Jimmie Johnson Explains Why He Doesn't Regret Skipping Ovals in his Debut IndyCar Season
Published 10/07/2021, 3:08 PM EDT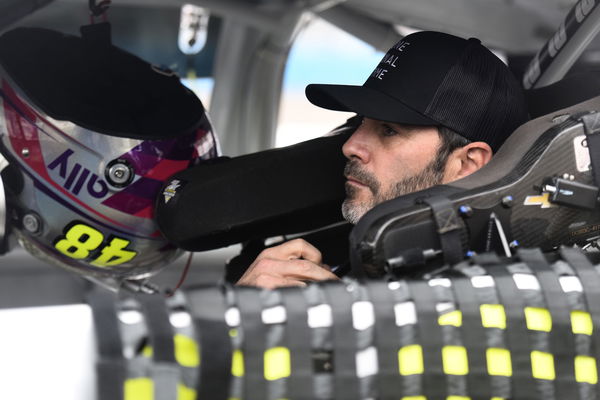 ---
---
Jimmie Johnson has officially wrapped up his maiden season in the IndyCar Series. As per his contract, he is expected to race on road course layouts, and skipping oval tracks. In conversation with Jenna Fryer, he confessed that he has no regrets about his decision. However, he did admit that going full-time would have been an easier path for him.
ADVERTISEMENT
Article continues below this ad
Nevertheless, he insisted that he had to go through with his plan to get comfortable. Earlier, Johnson revealed that he has some plans to try and compete in the Indianapolis 500 next year. According to the 7-time NASCAR Cup Series champion, things were looking up for his chances of making that happen.
Great question from @JennaFryer, who asks Jimmie whether after all this, he regrets not running all the ovals this year?

Jimmie says it's not "regret", but admits it might have been an easier path.

"But I really had to go through what I have to get comfortable."

— Nathan Brown (@By_NathanBrown) October 6, 2021
ADVERTISEMENT
Article continues below this ad
Of course, he acknowledged that nothing is set in stone, and there are still talks going on. For the moment, the driver will be concentrating on the 2022 season and the next set of races in his stipulated contract. Once again, Jimmie Johnson will be competing in road course races. However, whether he and the team will squeeze in a couple of oval races, is anybody's guess.
What lies in the future for Jimmie Johnson?
ADVERTISEMENT
Article continues below this ad
On another interesting note, Johnson revealed that he also entertained the thought of a NASCAR return. Of course, this would only be on a part-time basis, if a deal does materialize.
Reports suggested that the former Hendrick Motorsports star was in talks with a few teams in order to obtain a drive. However, there is a big question about his schedule, because he will have his hands full with the IndyCar and IMSA series.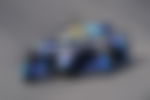 Once his 2022 IndyCar season gets underway, Jimmie Johnson will definitely be in negotiations for a new contract. Whether that fresh contract will let him compete in ovals, is a completely different kettle of fish. Until then, Johnson will be enjoying himself in his post-NASCAR life.
ADVERTISEMENT
Article continues below this ad