Jimmie Johnson Explains Why He Would Not be in NASCAR Without Herzog Motorsports' Assistance
Published 01/11/2021, 11:05 AM EST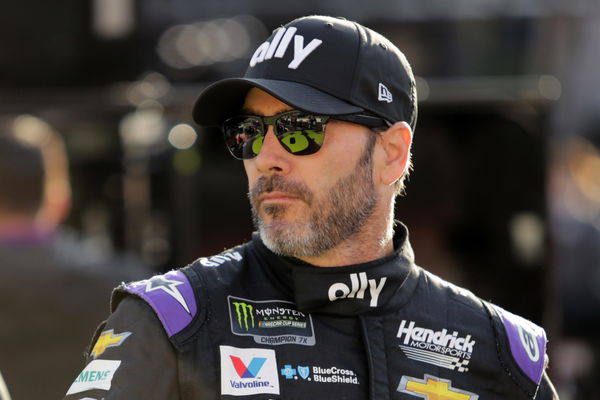 ---
---
Some racing stars are unearthed at relatively unknown places, who later go on to make it big. The story of Jimmie Johnson appearing for the very first time in the NASCAR Busch Series traverses similar lines to the narrative.
ADVERTISEMENT
Article continues below this ad
The former Hendrick Motorsports driver began his racing career with a team named 'Herzog Motorsports'. Johnson opens up on the team he raced full-time for 2 seasons, before eventually making the switch.
Johnson reminisced the details and said, "Without a doubt, I would not be a NASCAR driver if I didn't meet the Herzogs and we didn't form our friendship and relationship and move forward. I was able to help bring Chevrolet to the mix.
ADVERTISEMENT
Article continues below this ad
"They lacked manufacturer support. So I felt like if I could bring that to the table, I can get us together.  In our early conversations, that certainly was the goal and objective."
Jimmie Johnson reveals Herzog Motorsports enabled his transition into stock car racing
"But we quickly realized and understood that Bill Herzog, the father and then his two sons, Randy and Stan, that they all three had desires of going stock car racing. And wanted to end up in NASCAR someday."
Johnson's first appearance full-time in the then Busch Series came about at North Carolina in the 2000 season. His exploits in that division saw him receive quite a few offers, the notable one being Hendrick Motorsports.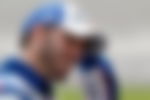 The 7-time Cup champion continued, "So once we all had that common vision, we were able to lay out the plan and how we could get to the NASCAR Cup Series. They helped me transition into stock car racing and the ASA Series.
"When the Hendrick opportunity came along, I approached them and shared with them this opportunity. All three of them were very excited for me and insisted that I take this chance of a lifetime with Hendrick Motorsports," concluded Johnson.
Johnson's switch saw him spend a glorious 19 seasons in the Cup Series
ADVERTISEMENT
Article continues below this ad
Before he made the move, Johnson ensured Herzog Motorsports had a reason to smile. He picked up the team's first race victory in 2001, spearing through the field at the Chicagoland Speedway.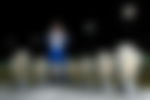 What followed was 83 Cup wins and 7 championship titles with plenty of records smashed along the way. And so if there is one entity that NASCAR fans have to thank for introducing the mega talent that is Jimmie Johnson, then it would be the Herzog family.
ADVERTISEMENT
Article continues below this ad